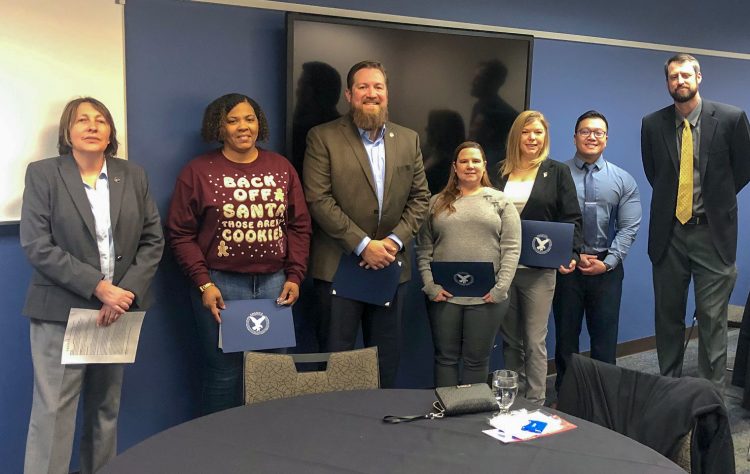 The Office of Veteran and Military Affairs recognized 16 students with induction into the SALUTE Veterans National Honor Society during the induction ceremony Dec. 6. The new class represents the second group to be inducted after the inaugural class in May 2018.
The new class includes:
Stephanie Bouchard
Kristin Chaney
April Gibson
Elizabeth Giles
Hamilton Ho
Jason Hunter
Joshua Kennedy
Nicole Marle
Matthew McKenney
Daniel Molina
Bryan Murray
Elizabeth Rowell
Otto Sunday
Laurie Snyder
Nathan Watts
Aaron Wilson
"These students have already shown dedication in their service, and they continue to show the same commitment in their studies," said Phillip Morris, director of Veteran and Military Student Affairs. "With now our second induction class, I'm excited to see how each of them progress academically."
SALUTE recognizes students who show excellence in service, academics, leadership, unity, tribute and excellence. Founded in 2009 at Colorado State University, SALUTE now has 230 chapters across the country with more than 12,000 members.