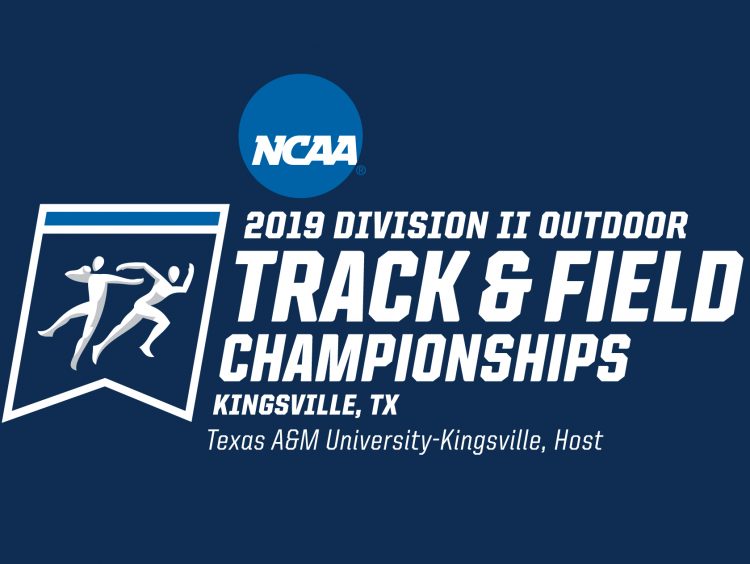 The UCCS track & field program will have six Mountain Lions making the trip out to Kingsville, Texas for the 2019 Division II Outdoor Track & Field Championships. For the Mountain Lion women, four student-athletes will represent the black and gold at nationals as Kaija Crowe, Hannah Meek, Skylyn Webb and Kayla Zink will compete. From the UCCS men's team, juniors Charlie Forbes and Will Ross make their first appearances in outdoor nationals. Competition runs May 23-25 at Javelina Stadium on the campus of Texas A&M University-Kingsville.
Crowe, Meek, Webb and Zink all will make their second consecutive appearance at the NCAA outdoor championships. With All-American honors last year in the heptathlon, Crowe qualified to compete in Kingsville in both the heptathlon and the long jump. Crowe's heptathlon mark of 4,977 points ranks her No. 16 in Division II, while her qualifying mark of 19 feet, 10 3/4 inches in the long jump is the fourth-best mark in the nation. Meek improved her qualifying mark in the long jump last weekend at the Nebraska-Kearney's Loper Last Chance Twilight by leaping to a personal best 20-2 1/4 for the second-best qualifying mark in Division II.
Representing the UCCS women in the running events, defending 800-meter national champion Skylyn Webb has the second-fastest time in the nation with 2 minutes, 4.70 seconds. Zink will be joining Webb in the running events as she makes her way into the 100-meter dash with a qualifying time of 11.75 seconds.
Charlie Forbes, the indoor national champion in the men's 60-meter hurdles, claimed his spot at outdoor nationals with a time of 14.04 seconds in the 110-meter hurdles. He starts the championships with the sixth-fastest time. The UCCS men claimed a spot in the field events as Will Ross will compete in the triple jump with a qualifying mark of 49-5.
The NCAA will provide live video and results during each day of competition.
UCCS schedule at NCAA Division II Outdoor Championships – all times Mountain Daylight Time
May 23
10 a.m. – Heptathlon (Crowe)
2 p.m. – Women's long jump (Crowe, Meek)
5:55 p.m. – Women's 100-meter dash (Zink)
May 24
9:30 a.m. – Heptathlon (Crowe)
3:45 p.m. – Men's triple jump (Ross)
5:05 p.m. – Women's 800-meter run preliminaries (Webb)
5:55 p.m. – Men's 110-meter hurdles preliminaries (Forbes)
May 25
5:05 p.m. – Men's 110-meter hurdles finals (Forbes)
5:35 p.m. – Women's 100-meter dash finals (Zink)
5:55 p.m. – Women's 800-meter run finals (Webb)