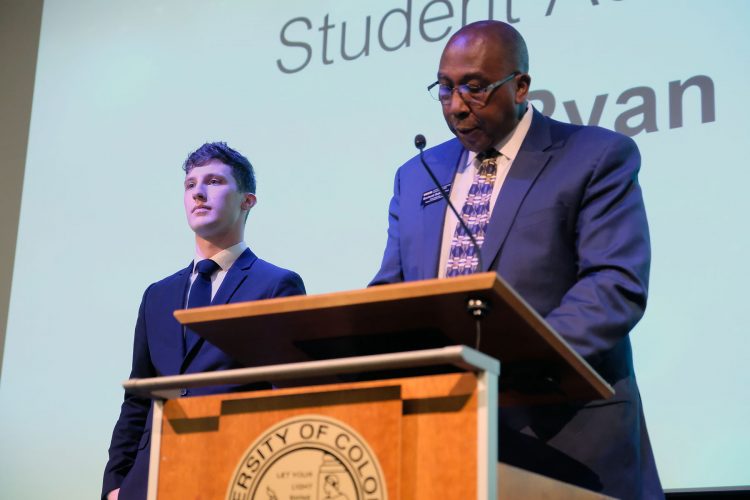 Ryan Dobbs wants to be the helping hand for others that he credits with saving his life.
As a teenager without a stable home, he graduated from Concord Community High School in Elkhart, Indiana. Teachers would write him checks so that he could buy lunch and he would ask to stay at school to study.
Ryan earned decent grades and enrolled at the University of Indiana. But he dropped out, and as his life was spiraling, he lost his best friend to addiction.
"I didn't want to exist anymore," Dobbs said on why he signed up for the Army four months later. "I initially signed up in 11 Bravo (infantry) because I thought it would be more honorable."
On the ASVAB, the Army's multi-aptitude test, he scored in the 94th percentile. A friend found out and said he had the ability to do something more. So, he became a combat medic at Fort Drum in New York.
"I was going through a revolutionary time in my life," Dobbs said. "The family of my friend who passed away brought me under their arms, and as I was getting ready to go, I started to care about my existence on this planet."
After he finished his commitment, he knew he wanted a career in medicine and health care. Ryan fell in love with Colorado during a snowboarding trip. He applied to UCCS because he knew the reputation of the nursing program and was accepted in 2014.
Ryan has already used his skills to help people in Colorado Springs. He saw a wreck on Austin Bluffs Parkway, and without hesitation, ran to a bystander who was hit by a car and suffered serious injuries. He and another person kept the bystander alive until EMTs arrived.
"I never got his identity," Dobbs said, "but I kept calling the hospital and described the story. The person ended up making it."
The high-pressure environment of health care, combined with his desire to help people, is why Ryan wants to work as a first assistant on a cardiothoracic team. He would work with the surgeon to prepare and wrap up the surgery, and work independently in the event of an emergency during surgery.
"It's rare for a nurse to be a first assist, but it has been done before," Dobbs said. "If anybody can do it, then I can."
But the diagnosis of an autoimmune disease a couple of years ago has him planning for options if he's gravely disabled. He would want to open his own practice to serve veterans and underserved populations.
"I love helping people. I understand veterans really well. It's a gap that needs to be filled."
Dobbs is working to earn summa cum laude with a nursing degree. He'll give the keynote address during the afternoon ceremony at the 2019 Spring Commencement May 17 at the Broadmoor World Arena.
Part of his speech will be to share what he's learned in his 28 years, even though sometimes he feels like he's learned the life lessons of a 50-year old.
"Life is hard, life is tough, and it really pushes us to the edge and limit," Dobbs said. "But it's those times when you come out on the other end, those are what define you. And they define what you'll be for the rest of your life.
"It's not a weakness to ask for help. We have a problem with mental health in this country. If I wouldn't have asked for help, I don't know if I would be here. I just want people to know that if they're struggling, it gets better."
Most of his family will be in Colorado Springs for the commencement and the nursing pinning ceremony May 16.
"I look back and I can't believe how far I've come. At one point, people in my hometown were taking bets on how long I would live. I'm a really lucky, blessed person."