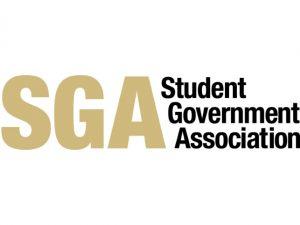 JayJay Porcadilla and Philip Oke-Thomas were elected as president and vice president, respectively, in the spring 2019 Student Government Association elections.
Porcadilla is a junior majoring in communication. Oke-Thomas is a junior majoring in political science with a minor in women's and ethnic studies.
Sabine Allenspach, instructor of biology, was selected as the Student Choice Educator of the Year.
Students were emailed a link to the ballot and voted online during the week of March 11-15. The SGA set up voting stations across campus for students.
The certified results from the SGA Election Commissioner are:
President: JayJay Porcadilla
Vice President: Phillip Oke-Thomas
Director of Finance: Raven Maltby
Senator of the Arts: Salvador Placensia
Senator of Military Affairs: Greg Gardner
Senator of Sustainability: Brandon Goldstein
Senators at Large: Kassandra Pontilo, Lubna Al Sindy
Senator of Engineering: Denzil Afriyie
Senator of Graduate School: Stephen Holmes
Senator of Letters, Arts and Sciences: Aidan Meadows
Senator of Nursing and Health Sciences: Michael Ramirez