Charles "Chip" Benight found himself a little too close to three deadly disasters: a nuclear power plant explosion, an earthquake and a hurricane, all of which led to a life of researching how people survive.
"Somehow for me that's a never-ending source of interest — that human beings can withstand unbelievable experiences, our worst nightmares, and come out of them and do well. Not everyone, of course, but the bulk of people do," said Benight, 56, a psychology professor in his 25th year with UCCS.
His own experience with disasters began in 1986. He was a Fulbright Scholar at the University of Freiburg in Germany when the Chernobyl nuclear power plant exploded more than a thousand miles away, spreading a radioactive cloud over Europe. The blast killed two people, and another 28 died soon after from radiation poisoning. More would perish from what is considered the worst nuclear disaster in history.
Living near the France-Germany border, Benight and his wife tried to decipher conflicting reports about what was safe. "France was very pro-nuclear and Germany was not," he said. "The German news was saying, 'Don't eat any fresh vegetables. Don't drink fresh milk.' The French news was saying, 'Everything is fine.' It was nerve-racking."
Three years later, Benight was in class at Stanford University when the Loma Prieta earthquake hit the San Francisco Bay Area, killing more than 60 people. He fell twice running to a doorjamb for cover. "The aftershocks were very scary as you could not predict when they would hit."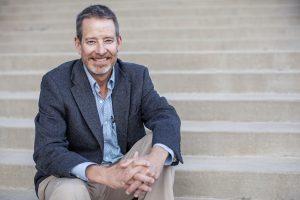 He and his wife, who was pregnant with their first child, moved to Florida in 1992 for his postdoctoral fellowship at the University of Miami. Only two days after arriving, they loaded their cat, cockatoo and three dogs into a small car to evacuate ahead of Hurricane Andrew.
The moving company brought their belongings the day the hurricane hit. When they returned to their new home, part of the roof was missing, windows were broken, and the backyard fence was gone. They remained without electricity for three months.
The Category 5 storm killed 44 people in Florida. "The aftermath was simply unbelievable," Benight said. "There was destruction everywhere you looked. That was the case the whole time we were there."
Two months after Benight's daughter was born in December 1992, his father died following a 10-year struggle with cancer. He returned to his home state of Colorado in 1993 to join UCCS as an assistant professor of psychology. Part of the pull was to be near his mother.
Benight grew up in Deckers, a rural community along the South Platte River about 50 miles northwest of Colorado Springs. His closest neighbor was a mile away. At 13, he washed dishes and bussed tables at the only restaurant around and played in a country band on the weekends until early in the morning.
He left high school at the end of his junior year after being accepted to the University of Denver based on his grades and ACT scores. Years later while earning his master's degree, he took the GED because it was required before becoming a Fulbright Scholar.
By the time Benight was a professor at UCCS, his research had shifted from how stress correlates with heart disease to how people adapt to trauma. The disasters had piqued his interest in how people cope with them, primarily what factors play a role in survival and what can help those who don't do well.
He has studied how people cope with hurricanes, fires, floods, sexual abuse, domestic violence, combat, terrorist attacks and auto crashes. What he discovered is recovery relies largely on self-efficacy, how well a person thinks he can recover from trauma. "If your self-efficacy is lower, if you're believing that you can't manage what's happening to you, you won't do as well," he said.
In 2000, Benight founded and is the director of the Trauma, Health and Hazards Center, a cross-disciplinary center that focuses on reducing the effects of traumatic-stress exposure, improving health, and enhancing overall approaches to traumatic events nationwide.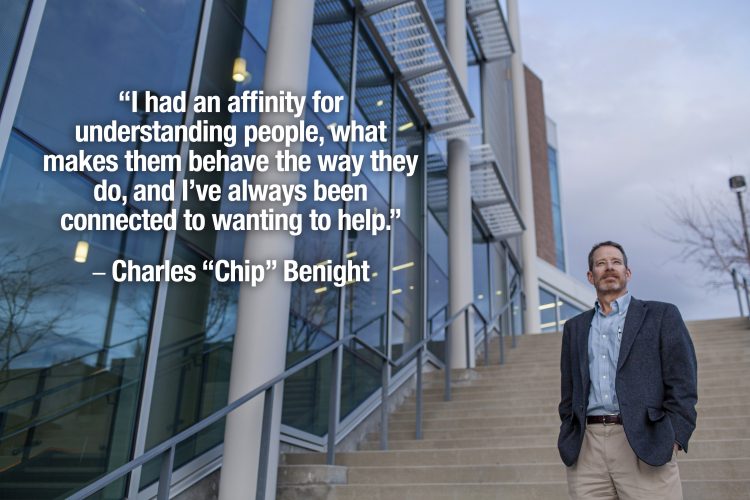 For example, the center created a website for those affected by the October 2017 Northern California wildfires that killed 44 people. It uses tools such as videos to empower survivors, including relaxation exercises to help lower anxiety and how to reduce bad coping habits. The center also supports the Veterans Health and Trauma Clinic at UCCS.
Benight received his first two college degrees from Arizona State University: a bachelor of science in business administration in management in 1983, and a master of counseling in counseling psychology in 1986. He graduated summa cum laude both times. In 1992, he earned a Ph.D. from Stanford University in counseling psychology, with a specialization in health psychology, and a minor in psychology.
He has authored more than 100 publications and received various awards and honors, including being named a 2013 CU President's Teaching Scholar and being recognized in 2015 for generating more than $5 million in sponsored research since his time with UCCS, joining only a few faculty who have reached that status.
Most recently, he received the International Society for Traumatic Stress Studies Distinguished Mentorship Award in November after a few students nominated him.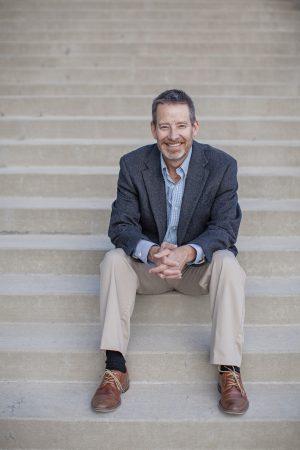 Carrie Yeager in the Ph.D. Clinical Psychology-Trauma program, which Benight spearheaded, is one of the students who nominated him. When she first met him in 2011, she was a software engineer with an interest in trauma but no experience in psychology. She didn't have any plans to pursue a Ph.D. in psychology.
That shifted after working with Benight on a web-based program for military behavioral health providers to assess their level of burnout and secondary trauma, which is emotional duress from hearing firsthand about someone's trauma experiences. Yeager contributed to the book Benight published in 2016 on the research. He was instrumental in her enrolling in the Ph.D. program.
"He saw more in me than I saw in myself," said Yeager, who is scheduled to complete her Ph.D. in 2020. "Without his encouragement, I do not think I would be where I am today — and I am very grateful to now have a meaningful career where I can help others that combines my unique background in computer science with traumatic stress research."
Benight is working on securing more research grants. In the past, he's received funding from federal agencies such as the Department of Defense, the National Science Foundation, the National Institute of Mental Health, and the Substance Abuse and Mental Health Services Agency.
Helping survivors is never far from his mind — sometimes he even has dreams about it.
"I'm never bored in this work," he said. "There is always more interesting studies to do and more ways to innovate how we help trauma survivors."
###
–Photos by Anslee Wolfe
Read earlier faculty profiles in this series here:
Faculty profile: Jessi L. Smith leads the way, speaking her mind
Faculty profile: Mathematics sharpens the world for Oksana Bihun