A new solar power system atop University Center and Gallogly Events Center will make Gallogly a "net zero" power user.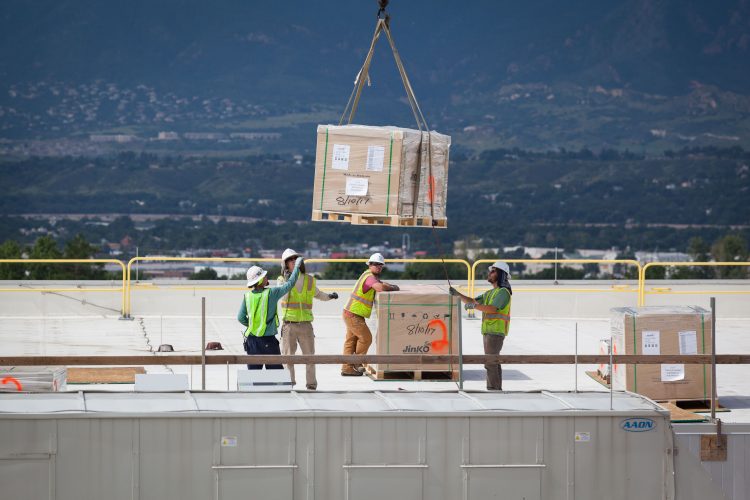 Installation of the system began Aug. 24 and is expected to be complete and generating electricity by Oct. 9, according to Jeff Davis, auxiliary operations project manager, Auxiliary Services. Engineers estimate the system will generate enough electricity during the course of a year that Gallogly will have a zero electric bill.
"During the winter when basketball and volleyball games are taking place and there are less amounts of daylight, we'll be using electricity," Davis said.  In the summer, when the building is being used less and the panels are generating more, we'll sell surplus power to Colorado Springs Utilities. At the end of the year, we expect the bill to be zero."
About $300,000 in University Center reserve funds were used to pay for the project. It will take an estimated 12 years to recoup the investment, Davis said.
This is the fifth solar power installation at UCCS in support of campus sustainability initiatives. Other installations are at Alpine Garage, Centennial Hall, Osborne Science and Engineering, and Gallogly Recreation and Wellness Center.
Related Posts
— Photos and video by Jeffrey M Foster and Savannah Waggoner