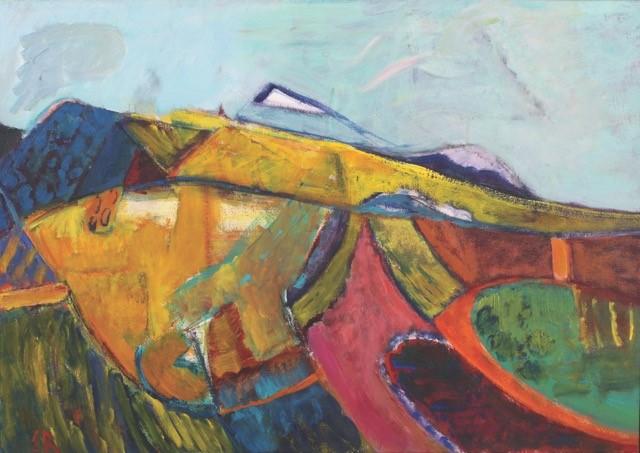 The Galleries of Contemporary Art will open "Democratic Vistas: Betty and Murray Ross" Sept. 8 at the campus gallery site in Centennial Hall.
The art of Betty Ross and Murray Ross traverses time, world travels, and concepts and connects across a lifelong collaboration. As founders of UCCS Theatreworks, Betty and Murray were artists individually and together. Works in painting, drawing, fibers and assemblage will be displayed in this exhibit, curated by Daisy McGowan, director, GOCA.
A free public reception will be from 5 p.m. to 8 p.m. Sept. 8 in Centennial Hall. A 92-page catalog published by GOCA accompanies the exhibition and will be available for purchase at the opening event.
This is the final exhibition planned for the gallery in the heart of the UCCS campus before the space closes after 36 years. The Marie Walsh Sharpe Gallery of Contemporary Art will open as part of the Ent Center for the Arts in January 2018.
The exhibition will be on display through Dec. 9. Opportunities to view the exhibit include:
Wellness Wednesday series, each featuring free meditation and yoga in the gallery space from 11:30 a.m. to 1 p.m. beginning Sept. 13.
An "Art & Wine" event is planned for 6 p.m. Nov. 16; pre-registration is required.
Gallery hours are 1 p.m. to 6 p.m. Thursday through Sunday, or by appointment.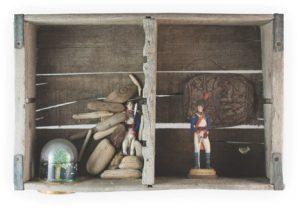 Betty Ross was a painter, with a keen eye for color and a drive to push her craft when she met Murray Ross in 1970 in Berkeley, California. Murray was a scholar and interested in the world and making art in it. The work of two creative forces of nature is the focus of this exhibition, with art spanning 40 plus years.
Murray and Betty founded Theatreworks at UCCS in 1975 with a small cadre of passionate theater supporters. Murray served as artistic director and Betty collaborated on designing productions as well as creating costumes for productions spanning four decades. They traveled extensively, as evidenced in both of their creative practices and the title of the exhibition. Art and life interwove Murray and Betty Ross with their communities over the decades in Colorado, in London and across the globe.
Betty Ross trained as an art historian and has a master's degree in theater from the University of California, Berkeley. Her extensive travels informed her art – whether paintings or costumes – from locales as remote as Iran and Romania. She typically works on site in watercolor, using the preparatory paintings for larger acrylic works in the studio and frequently embedding collage elements such as torn paper fragments, antique laces, leather, or shreds of wool found in those travels. Accident and experiment are central to her practice. Her works communicate a geo-political understanding of the world with themes from landscape and nature, saints and gypsies, and political unrest and revolution. At the core of it all, she is a painter who has developed her practice with discipline and passion.
Betty Ross has exhibited at the Colorado Springs Fine Arts Center and Pueblo's Sangre de Christo Arts and Conference Center. She was a member of Spark in Denver, and won awards in Taos, New Mexico, Kansas City, Missouri, and Loveland. Three residencies at the Vermont Studio Center helped connect her with abstract expressionist painting. . She received a National Endowment for the Arts grant to travel to Romania to compare gypsies (Roma) with artists, and used the data to inform a series of abstract paintings exhibited at the Artemesia Gallery in Chicago and the Business of Art Center (now Manitou Art Center) in Manitou Springs.
Alongside building a renowned professional community theater, Murray Ross created a series of assemblage boxes in his studio. The boxes were rarely displayed but are insightful to his creative mind. Ross died Jan. 3.
— Daisy McGowan, GOCA