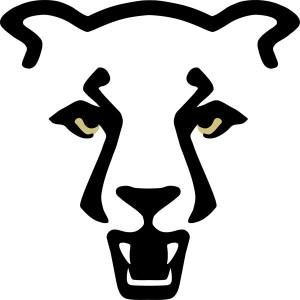 Thirty-six UCCS student-athletes earned Division II Athletics Directors Association Academic Achievement Awards for the 2016-2017 academic year, the association announced Aug. 25.
To receive the award, student-athletes earned a minimum of a 3.5 cumulative grade point average in at least two years of university attendance and a year of sport participation. The 36 Mountain Lions were among the record 10,644 student-athletes who compete in NCAA Division II sports who were recognized.
""Our student-athletes carry their commitment for academics into competition," Nate Gibson, director, Athletic Department, said. "We celebrate their ability to maintain strong grades while winning championships."
As a group, UCCS student-athletes have earned a combined 3.0 or greater GPA for 26 consecutive semesters. They were led by UCCS volleyball team which earned a 3.66 combined GPA leading to a Rocky Mountain Athletic Conference's Brechler Award for top conference team GPA in and the American Volleyball Coaches Association Top 25 Academic Team Award.
Individually, Alex Darwin led the individual honors with a 3.988 GPA leading to the RMAC Women's Golf Summit Award and the RMAC Academic Golfer of the Year Award. The Mountain Lions earned nine RMAC Academic First Team selections and 70 honor roll mentions among the 16 programs last season.
Winners of the 2016-17 Division II Athletic Directors Academic Achievement Award are:
Ryan Doner                        Men's Cross Country
David Higgins                    Men's Cross Country
Derek Tao                           Men's Cross Country
Blake Young                       Men's Golf
Cort Searls                          Men's Soccer
Blake Barnes                      Men's Soccer
Deshon Elcock                   Men's Track & Field
Maria Haas                         Women's Basketball
Kelly O'Flannigan            Women's Basketball
Joey Sale                             Women's Basketball
Makenzie Urban              Women's Cross Country
Natalie Polei                      Women's Cross Country
Ellie Colpitts                      Women's Cross Country
Forre Zook                          Women's Golf
Raquell Castillo                Women's Golf
Alex Darwin                       Women's Golf
Claire Nibbe                       Softball
Nikki Hoffman                  Softball
Christina Patton               Softball
Makenna Smith                Softball
Whitney Weber               Softball
Lexi Belligan                      Softball
Leigh Lancaster                 Softball
Dana Shellhorn                 Women's Soccer
Jess Freeze                         Women's Soccer
Bailee Jameson                 Women's Soccer
Makenna Fuhrmann       Women's Soccer
Ann Odom                          Women's Soccer
Evelina Hellgren              Women's Soccer
Morgan Evans                   Volleyball
Cassidy Bush                      Volleyball
Taylor Hamilton               Volleyball
Natasha Habert                 Volleyball
Julie Ward                          Volleyball
Alyssa Brinton                   Volleyball
Lauren Brown                    Volleyball