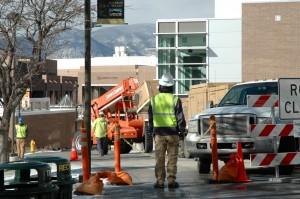 A 25 kilowatt solar photovoltaic system that will provide approximately 3 percent of the energy needs of Centennial Hall was installed on the building's roof this week.
The $143,000 south-facing solar panels were installed by Lighthouse Solar Inc., Boulder, beginning Monday. The system will provide research opportunities, long-term utility savings and prevent approximately 53,000 pounds of carbon emissions annually, according to Linda Kogan, director, Office of Sustainability.
The recently completed $17 million Centennial Hall renovation included energy conservation measures in addition to improved classrooms, offices, a large auditorium and combination amphitheater and demonstration garden. Gold-level Leadership in Energy and Environmental Design certification processes are underway.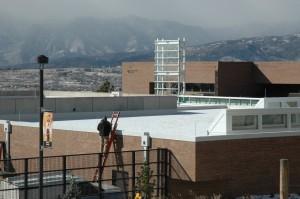 Student fees paid for the solar panels. In 2008, students voted to contribute $5 per semester to fund solar power on campus.  Several students were involved in the selection of the contractor and review of the system, Kogan said.  Colorado Springs Utilities provided approximately $75,000 in utility rebates.
"This is not just about environmental sustainability, it is about fiscal responsibility, as we reduce our ultimate utility costs and work to keep tuition affordable," said Kristina Achey, president, Student Government Association.
Earlier this fall, all CU campus student government associations approved  environmental  sustainability resolutions leading to a final resolution supported by the CU Board of Regents.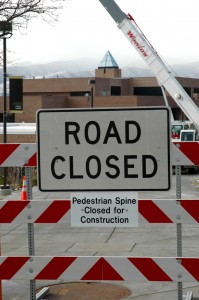 This is the second solar installation funded by student fees. The first was a 13.6 kilowatt thin-film laminate system on the roof of Science & Engineering. UCCS now has three different solar technologies in use on campus which allows students to study the benefits of each. In addition to systems on Centennial and Science & Engineering, a solar thermal system heats the Recreation Center's swimming pool. All three systems are connected to LCD screens to provide real-time data to building users.
Increasing the amount of renewable energy on campus is a goal for UCCS. The campus is a signatory to the American College and University Presidents Climate Commitment. This commitment, signed by more than 650 college and university leaders, requires significant reductions in energy consumption and a long-term goal of carbon neutrality.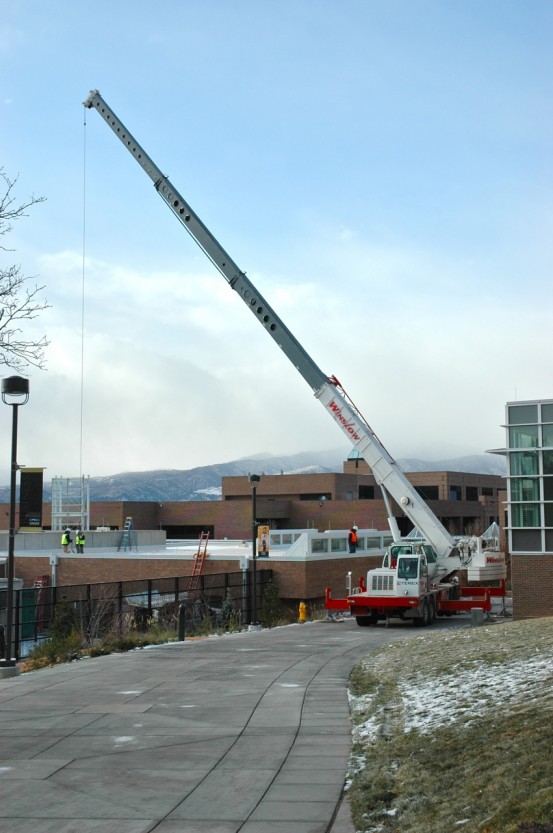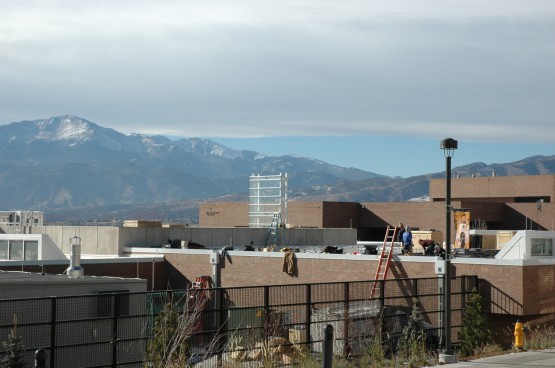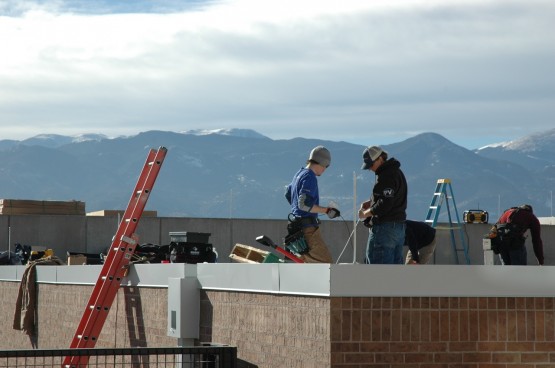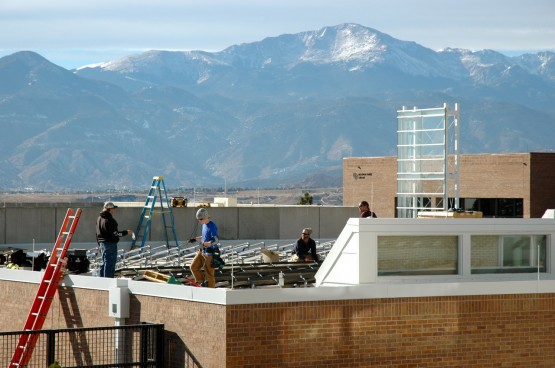 Photos by Jeff Foster