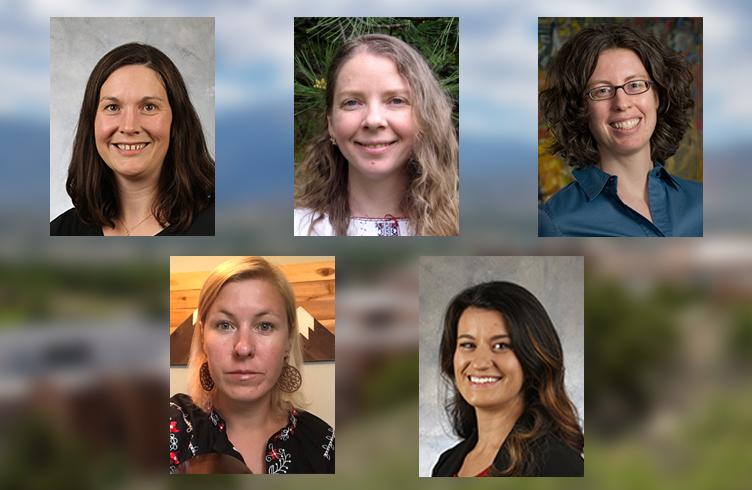 In a week titled "Women in STEM Takeover," five UCCS researchers will be included in the daily "The Academic Minute" produced by WAMC with support of the Association of American Colleges and Universities.
The lineup of researchers are:
This article will be updated with links to their audio as it is broadcast.
"Our faculty are doing amazing research that too often flies under the radar. So, when I learned about the option to submit for a 'weekly takeover' by a single campus to this national NPR podcast featured in Inside Higher Ed, I just knew we had to go for it," said Jessi Smith, associate vice chancellor for research. "Picking just five people to feature was incredibly difficult and we pitched the idea to make it a feature about our outstanding women in STEM fields. I couldn't be more excited about how our scholars bring complicated and difficult concepts into the public sphere – in just a couple of minutes. Conveying complicated science in laymen terms is a skill in itself, and wow, do they nail it. When 100 people read a research paper, everyone is impressed. With this podcast, the reach is exponential. This 'takeover' by UCCS researchers enhances our reputation and expands the impact of their research many times over."
The Academic Minute features professors and researchers from colleges and universities around the world discussing what's new in the academy and the ways in which academic research contributes to serving the public good. It is broadcast on 70 stations across the United States and posted each day through the program's social media networks on Facebook, Twitter, Tumblr and Pinterest, and on InsideHigherEd.com.