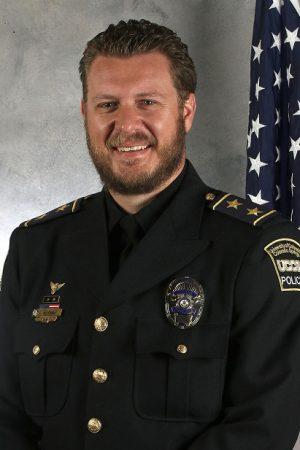 These past weeks have been a difficult time for everyone. As chief of the UCCS Police Department, I am deeply disturbed by the circumstances surrounding the death of George Floyd. I have served the UCCS community proudly for the past 15 years and it has been an honor to protect the students, faculty, staff and visitors of this institution. I am deeply concerned that many in our community fear those who are here to protect them.
Officer Chauvin's actions are inexcusable and should be condemned. I am just as disappointed in the officers who saw this and did nothing. As law enforcement professionals, we share a bond with our community as well as the law enforcement profession at large.
Regardless of the outcome of the criminal justice system, we should all agree that Mr. Floyd's death should have, and could have, been prevented. I am proud of the men and women of the UCCS Police Department and their commitment to serving the community. We will continue to hold ourselves to a higher standard to keep the trust and faith of the UCCS and the Colorado Springs communities.
Black Lives Matter. That is true at UCCS and everywhere in the world. Enough is enough. There is no room for any law enforcement professional who is biased against any group of people to be a part of our profession. I, as the Chief of UCCS Police, promise to you that I will be part of the solution. Our officers already undergo extensive training in diversity and inclusion, trauma-informed policing, the appropriate use of force, de-escalation tactics, implicit bias and other anti-bias training. We are committed towards continuing this training and working for positive change in our policing practices. I welcome the campus community to contact me to share any concerns or suggest collaboration opportunities on campus.
Marc Pino
Chief of Police