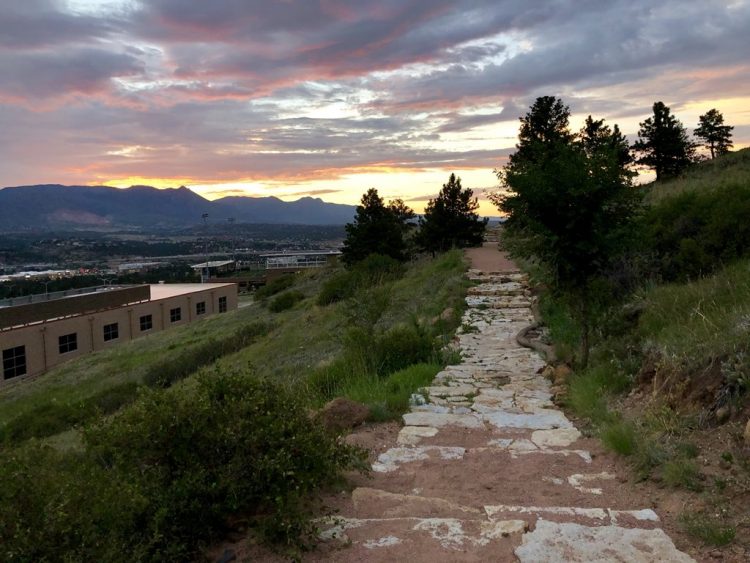 Mental health professionals from public health agencies, social service organizations, nonprofits, government agencies, businesses and schools will discuss potential solutions to suicide in the first El Paso County Suicide Prevention Conference: A Call to Action, from 8:30 a.m. – 1 p.m., Jan. 17 at the Gallogly Events Center.
The event is sponsored by UCCS, Peak View Behavioral Health, Family Care Center, Colorado Veterans Health and Wellness Agency and Aspen Pointe. The event is sold out, but the conference will be streamed live through YouTube.
Colorado's suicide rate is among the highest in the nation at 20.9 deaths per 100,000 people. The Colorado-National Collaborative for Suicide Prevention was established as a partnership between national, state and local partners to address solutions in a coordinated way. Five counties, including El Paso County, make up the local partners that were selected because of high suicide rates.
The conference is designed to bring community stakeholders together to start a conversation and establish a baseline for the work that will take place to bring suicide rates down by 20 percent by 2024, in alignment with the Colorado Plan for Suicide Prevention, the National Action Alliance for Suicide Prevention and the American Foundation of Suicide Prevention. Colorado Health Partnerships will be the lead organization locally for the initiative and identify the stakeholders for the next steps in the effort.
"Suicide and mental health take a community approach to address, and by bringing all of the partners within our community together, we're looking to identify solutions to decrease the number of suicides in Colorado Springs and El Paso County," said Stephanie Hanenberg, senior executive director of health and wellness. "We're honored to host this important conversation, and I hope this is the start of several discussions to address this growing issue in our community."
Friday's conference will include speakers focused on six strategies identified by the collaborative:
9:40 a.m. – Improve connectedness
10 a.m. – Provide education and awareness
10:20 a.m. – Increase economic stability
10:40 a.m. – Improve access and delivery of suicide care
11 a.m. – Lethal means safety
11:20 a.m. – Postvention
A closing panel will focus on suicide prevention efforts among youth, young adults, the elderly, veterans, first responders, the LGBTQ community and people with disabilities.
Staff from the UCCS and University of Colorado School of Medicine will lead and take part in multiple sessions throughout the morning:
Stephanie Hanenberg, senior executive director of health and wellness
Benek Altyali, director of mental health services
Magdalene Lim, director of the UCCS Aging Center
Morgan Lavender, student and wellness educator
Erik Wallace, associate dean of the CU School of Medicine Colorado Springs Branch
The complete conference program, with biographies of each speaker and panelist, is available here. The video stream from the conference will be available below: