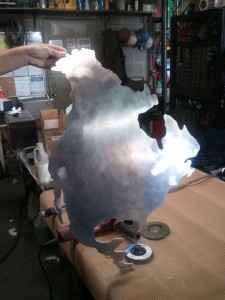 Workers at Sigma Metals, Colorado Springs, prepared elements of an artifact display this week that will be unveiled at an 8 a.m. Sept. 12 campus ceremony.
The artifact display will highlight the connectedness of the world as well as the events of Sept. 11, 2011.
Campus and university leaders, including Peter Gorder, associate professor, College of Engineering and Applied Science, and students involved in the display's design, will make brief comments at the dedication. The UCCS display incorporates elements of a larger piece that will be displayed at the Cheyenne Mountain Air Station.
Dedication ceremonies for the Cheyenne Mountain sculpture are scheduled for 9:30 a.m. Sept. 12 at the air station.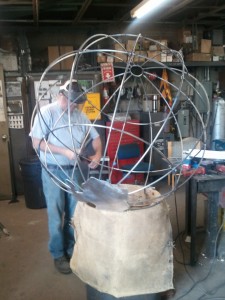 To see previous stories about the UCCS efforts and photos of the World Trade Center beam transfer, visit:
— Photos by Gary Reynolds