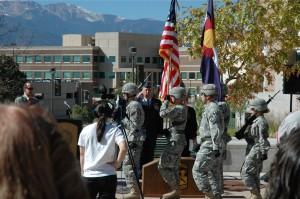 Amid waving U.S. flags commemorating those killed in the Sept. 11, 2001 terrorist attacks, formal ownership of a 750 pound piece of New York's World Trade Center was transferred to representatives of the Cheyenne Mountain Air Station early Friday afternoon.
Air Force Colonel Russell Wilson accepted ownership of the twisted, rusty hunk of steel from Don Addy, president, National Homeland Defense Foundation. Eventually, the steel will be used in a monument to commemorate the attacks for placement at Cheyenne Mountain.
The ceremony on El Pomar Center Plaza officially launched an effort to design the monument by a four-person team of senior engineering students. The beam will remain at UCCS for study until mid-November. Chancellor Pam Shockley-Zalabak and Peter Gorder, associate professor, Engineering, called on members of the campus community to submit their ideas for the monument.
To see a previous story about the beam, visit https://communique.uccs.edu/?p=1804
Photos of Friday's event appear below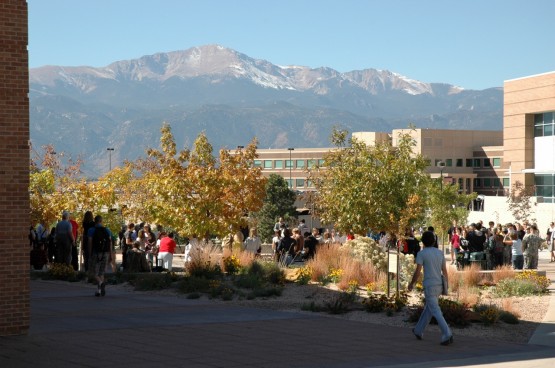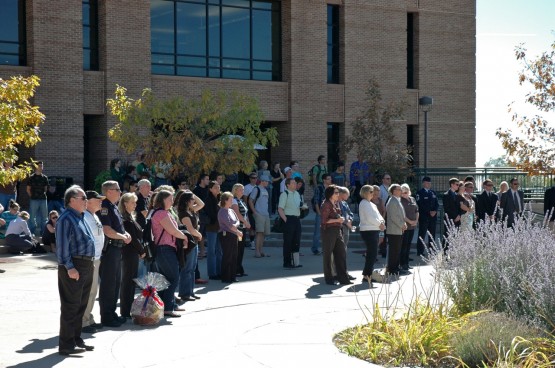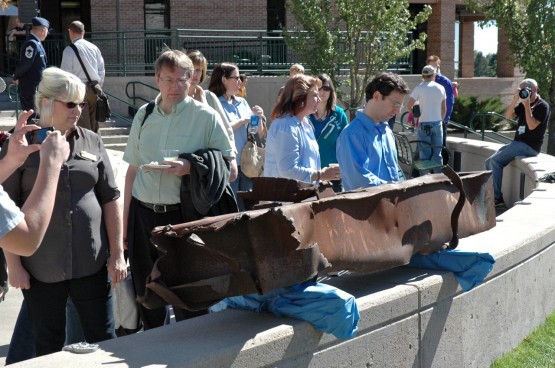 Photos by Jeff Foster