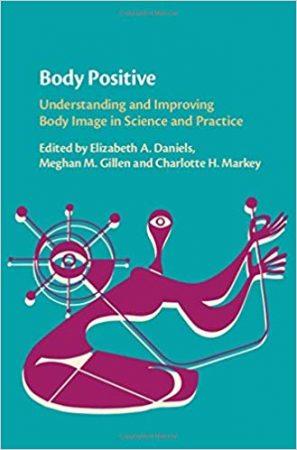 Research on body image often focuses on reducing body dissatisfaction, but a new book edited by Elizabeth Daniels, associate professor, Department of Psychology, is the first comprehensive review of the science of promoting a positive body image in "Body Positive: Understanding and Improving Body Image in Science and Practice."
"Psychologists have studied the problematic side of body image for decades," Daniels said. "Much more recently, researchers began studying its adaptive side in the form of positive body image. The inspiration behind this volume was to compile the existing body of research on positive body image from leading experts."
The volume contains 10 chapters from the top international researchers on positive body image and represents the leaders in a growing field of study. Daniels co-authored one of the chapters "Programmatic Approaches to Cultivating Positive Body Image in Youth" with Tomi-Ann Roberts, professor of psychology at Colorado College. The chapter focuses on body image programs for youth in school, sport and dance, and the shift from programs that reduce negative body image to ones that foster a positive image.
Daniels is a past associate editor for "Sex Roles: A Journal of Research" and a past contributing editor for "Psychology of Women Quarterly." She has been featured in the Los Angeles Times, Huffington Post, Washington Post, Time, New York Magazine, Telegraph and Daily Mail.
Daniels co-edited the book with Meghan Gillen, associate professor of psychology, Pennsylvania State University; and Charlotte Markey, professor of psychology, Rutgers University. It was published by Cambridge University Press and is available for order online at www.cambridge.org/9781108419321.