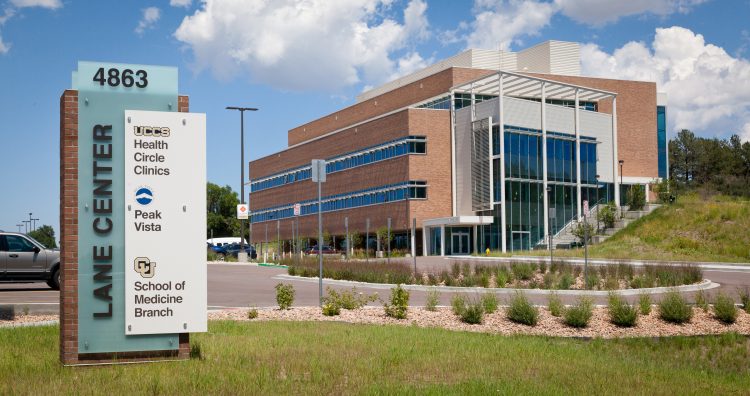 A half-million dollar grant for the UCCS Aging Center will honor the work of a local philanthropist and support the operations of the community mental health clinic. The $500,000 gift over the next five years from the Inasmuch Foundation will create the Barbara Yalich Endowed Fund to support the director's position at the Aging Center.
"We are grateful for this award, particularly because it honors one of our community's most passionate supporters of aging services," said Magdalene Lim, director, Aging Center. "With this gift, we feel even more supported now to continue with our mission to improve the lives of older adults and caregivers in the Pikes Peak region."
Yalich has a long and distinguished career in public service and higher education, having served on dozens of local boards of directors and provided numerous organizations with guidance and support. Co-founder of the Innovations in Aging Collaborative, an effort initiated in 2009 to promote creative approaches that address the challenges and opportunities of aging, Yalich also was a founding member of the Memorial Hospital Volunteer Auxiliary; local president, regional director and international president of the Association of Junior Leagues of America; a longtime trustee of Myron Stratton Home; and a board member of the Colorado Springs World Arena. She also has been an alumni director, director of development and vice president of advancement at Colorado College and on the Inasmuch Foundation Grants Advisory Committee since 1982.
The Inasmuch Foundation focuses its grantmaking on education, health and human services and community enhancement. The foundation's philanthropy is intended to enrich and enhance the quality of lives it touches, to lessen suffering whenever possible and to strengthen and support institutions and organizations in ways that benefit communities and the individuals served.
The UCCS Aging Center is a nonprofit community mental health clinic that provides individual, group, marital and family psychotherapy to adults 55 and older and caregivers as well as memory and neuropsychological assessments and consultation. Services are provided on a sliding payment scale by trainees and for Medicare reimbursement by licensed therapists with expertise in geropsychology. The Aging Center is one of five HealthCircle clinics located in the Lane Center for Academic Health Sciences on North Nevada Avenue. For more information, visit www.uccs.edu/healthcircle.
–by Laura Engleman, UCCS Aging Center