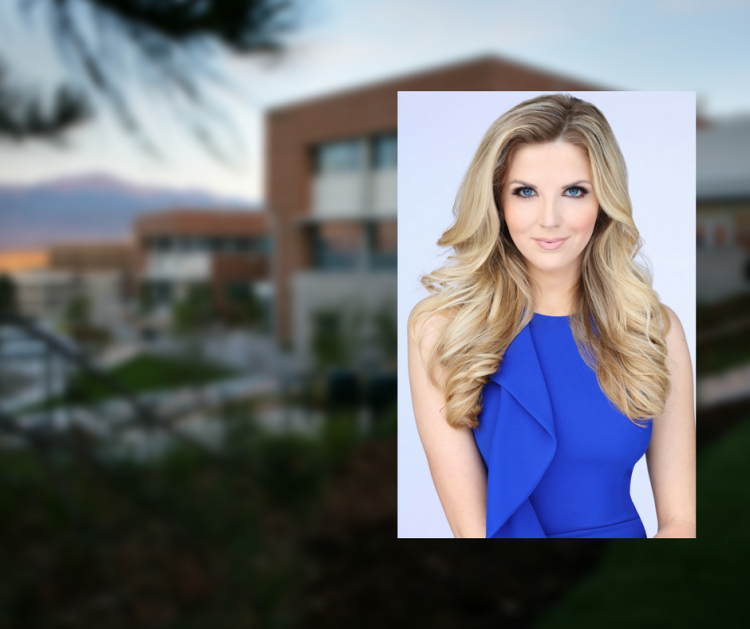 Hilary Billings, Miss Nevada at the 2013 Miss United States pageant, will be the master of ceremonies April 19 at the Bachelor of Innovation 10th Anniversary Celebration Gala Dinner at the Gallogly Events Center. A Las Vegas native living in Nashville, she will introduce the keynote speaker for the dinner, William Shatner.
"We are delighted that Hilary Billings has agreed to MC our Gala," said Benjamin Kwitek, instructor, Bachelor of Innovation. "She will bring a compelling combination of 'Nashville hip' and 'Las Vegas glam' to Colorado Springs and will be an awesome on-stage addition to Mr. Shatner."
Billings is a runway model, actress, nationally-published journalist, on-camera and red-carpet host, world traveler and producer. She's been seen on Extra! Entertainment Television, produced for E! News, and recently had a co-star role on the CMT show "Nashville." Hilary has covered every major award show from the Grammy's to the Billboard Music Awards for USA Today and interviewed hundreds of celebrities, including Dolly Parton, Ringo Starr, Mark Cuban, Eric Trump and Carrie Underwood. She is also a consultant with Miss USA contestants.
Tickets for the gala remain on sale by calling (719) 255-4048. Shatner, the Emmy Award-winning actor who portrayed Captain Kirk on "Star Trek," will deliver his keynote address "Hope and Innovation". More information on the event is available at BI10Year.com.
The UCCS Bachelor of Innovation program uses a unique cross-discipline team approach to transform ideas into impact. Founded in fall 2007 by Terry Boult, professor, computer science, and El Pomar Endowed Chair of Innovation and Security, the program uses a common innovation core across a variety of majors to develop the innovation skills that companies and governments look for. The BI is one of the fastest-growing programs at UCCS with more than 500 students enrolled in the program.
Related stories: