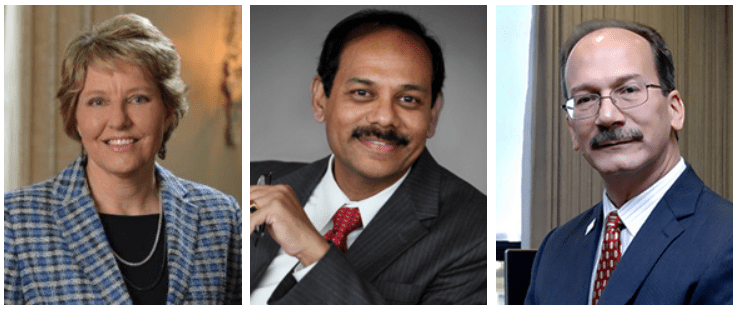 The final candidate for the position of chancellor will visit campus May 1 and 2 with the deadline for candidate feedback set for 5 p.m. May 3.
Havidán Rodríguez, founding provost and executive vice president for academic affairs, University of Texas Rio Grande Valley, will meet with faculty in an open forum scheduled for 10:15 a.m. May 1 in University Center 303. An open forum for staff is scheduled for 3:15 p.m. in UC 303.
Venkat Reddy, interim chancellor, met with faculty, staff and students April 24 and 25. Lt. Gen. Michelle Johnson, superintendent, United States Air Force Academy, met with faculty, staff and students April 26 and 27.
Leonard Dinegar, senior vice president and chief of staff, Office of the President, and search committee chair, encouraged faculty and staff to complete evaluation forms for the candidates by 5 p.m. May 3. He also assured the campus community that survey responses are confidential.
Full vitas for the candidates as well as surveys are available .
Related Posts
Chancellor search moves forward