Fickle spring weather didn't keep students, faculty and staff from creating a colorful art display this week that illustrated both the campus's diversity and its connectedness.
The three-day Unity Project allowed participants to wind string around any of 32 poles labeled with identifiers such as "I am active military or veteran." The colored string created a visual web in the grass on El Pomar Plaza that organizers hoped would encourage the community to celebrate differences and commonalities.
The project wrapped up Thursday evening with a Just Talk event in the Kraemer Family Library.
The Kraemer Family Library, Global Intercultural Research Center, MOSAIC, Recreation and Wellness Center and the Matrix Center were event sponsors.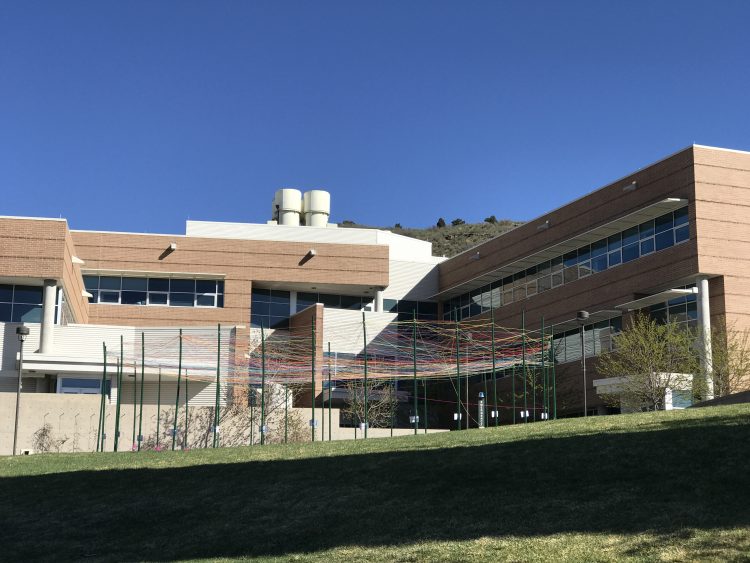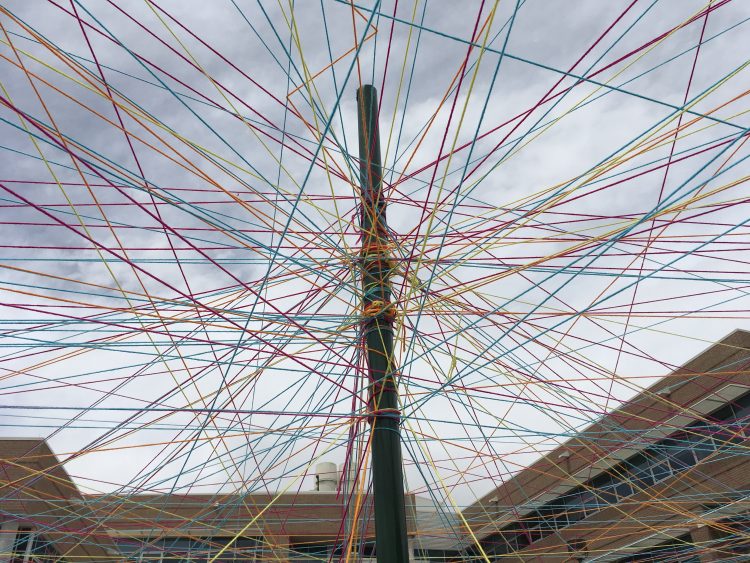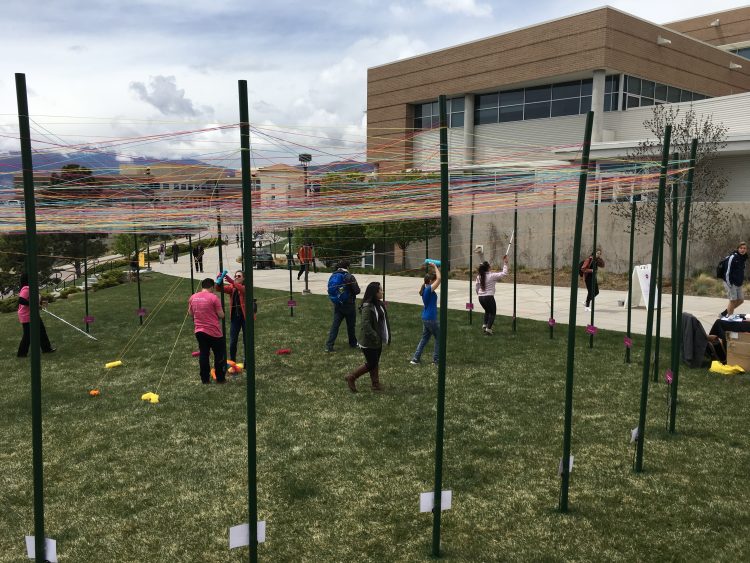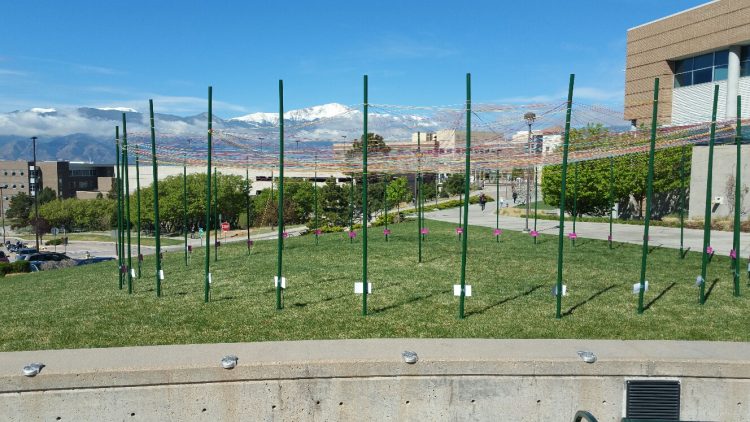 — Video by Katy Hartshorn and Jeff Foster
— Photos by Katy Hartshorn and Rob Dougherty