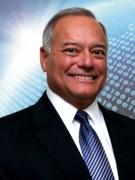 The president of a local computer security company and retired Air Force colonel will lead the National Cybersecurity Center.
Ed Rios, CEO and president of CyberSpace Operations Consulting, Colorado Springs, will lead the NCC. His appointment was announced Oct. 9 by Bob Hurst, chair, of the National Cybersecurity Center Board of Directors.
Previously, Rios spent 26 years in special technical, space and intelligence operations for the U.S. Air Force before retiring with the rank of colonel.
"I am both honored and excited to be selected as the first CEO of the NCC," Rios said. "This center has immense potential to become a national thought leader and economic driver for Colorado Springs, the state of Colorado and across the country."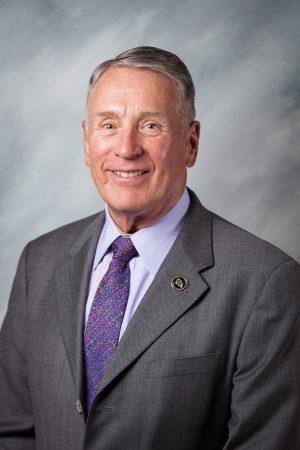 Rios replaces Ed Anderson, executive director of strategic military, science, space and security initiatives, Chancellor's Office. Since March, Anderson had served as interim director.
"Ed Rios will be the perfect CEO to drive the NCC into the national spotlight," Anderson said. "He brings years of cyber expertise and the start-up experience needed to establish the NCC as a national leader.
Rios has served as the vice chair of the Cyber Institute within the National Cybersecurity Center. He will work alongside Kyle Hybl, who chairs the Cyber Institute, to create an inaugural Nov. 13-15 event at the Broadmoor Hotel. A Nov. 13 dinner will feature Gov. John Hickenlooper and the formal debut of the NCC.
The NCC's three components are
Cyber Research, Education and Training Center. This center will conduct research on cybersecurity threats and workforce development through education programs at UCCS and other schools.
Rapid Response Center. This center will be a resource for private industry and the public sector to assist with security breaches.
Cyber Institute. The institute will be a dedicated facility for federal agencies, states, cities and local governments to engage with real-time information on the latest trends, security best practices and educational resources.
For more information, visit www.nationalcybersecuritycenter.org
Related Posts
Board changes name of cyber center to National Cybersecurity Center
UCCS prominent in launch of National Cyber Intelligence Center