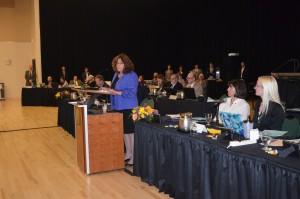 The CU Board of Regents formally recognized Andrea O'Reilly Herrera, professor and director, Women's and Ethnic Studies Program, with the Chase Faculty Community Service Award Sept. 11.
Meeting at Berger Hall, the Regents congratulated O'Reilly Herrera on her actions leading to the $10,000 award. The award recognizes exceptional service to the community. Herrera's service includes engaging with elementary students, speaking at K-12 events and working with the Pikes Peak Library District to bring writers, scholars, artists and exhibitions to the campus and community. She created and coordinates two annual undergraduate scholarship competitions that recognize and honor undergraduate creative and scholarly work focused on human rights and social justice. In addition, she serves on several community boards.
In her acceptance of the award, O'Reilly Herrera talked about her Irish immigrant father and Cuban exile mother who demonstrated social justice and human rights. She also shared insights of an indigenous viewpoint of moving lightly in the world with respect, humility and gratitude before reciting a Navajo blessing.
Related post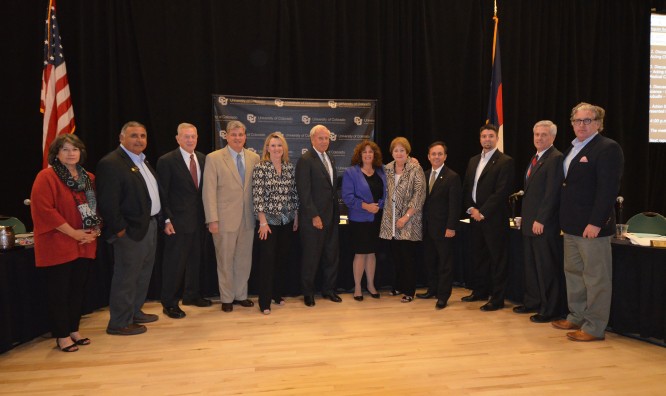 — Photos by Cathy Beuten