UCCS will expand space devoted to serving veteran and active duty military students.
In a recent meeting with veteran students and community supporters, Chancellor Pam Shockley-Zalabak announced plans to move the current offices of the Office of Veteran and Student Military Affairs from a small former private home on the eastern edge of campus to expanded and remodeled centrally located facilities.
"Our goal, as a university, is to help our military veterans succeed as they transition from active duty to pursuit of a college degree and to a new career," Shockley-Zalabak said. "Having a convenient, comfortable base of support will help them along their way."
The new McCord-Herbst Veteran and Military Student Center will be located in space currently occupied by the UCCS Student Health Center adjacent to the Austin Bluffs Parking Garage. Architects will transform the 2,100 square foot space from a clinic to one with lounge areas, study carrels, and offices where students can receive academic counseling as well as assistance with understanding benefits such as the Post 9/11 GI Bill. Entrances from both the parking garage and from campus are planned.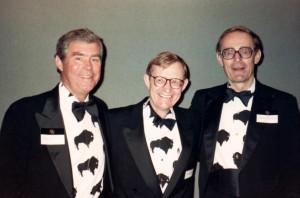 Remodeling will begin in spring 2016 when the Student Health Center moves to a newly expanded Campus Wellness Center. UCCS hopes to have the McCord-Herbst Center ready by the beginning of the fall 2016 semester.
UCCS currently enrolls about 1,700 students associated with the military, according to Phil Morris, director, Office of Veteran and Military Student Affairs. That number is expected to increase.
The McCord-Herbst Center is named in recognition of the late Charles McCord and his wife, Sue, and Clancy and Linda Herbst. Charles McCord served as president of the University of Colorado Foundation, which manages the university's philanthropy and endowments, from 1981 to 2000. Charles McCord died in 2013 at age 78.
Clancy Herbst, of Chicago and Aspen, received the University Medal for his two decades of service to the CU Foundation Board of Trustees. He was chairman of CU's Frontier 2000 capital campaign from 1986 to 1993, and served as honorary chairman of the Beyond Boundaries campaign from 1996 to 2003.
The Herbsts committed $300,000 to the project and requested that it bear both the McCord and Herbst family names.