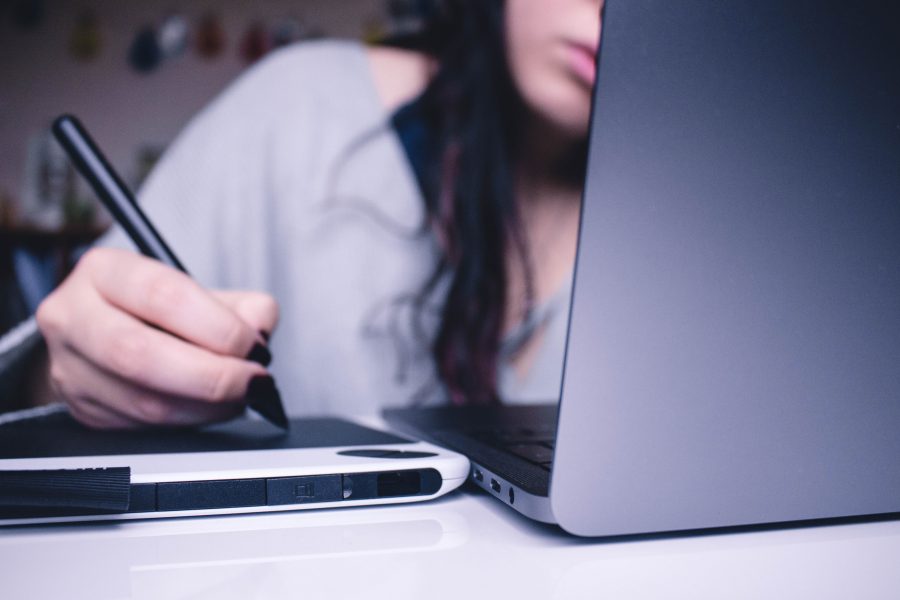 When college campuses closed their doors in March 2020 to stop the spread of COVID-19, researchers assumed college students' health would suffer. What they didn't know was how widespread the effects would be. Now, research from the University of Colorado Colorado Springs (UCCS) shows negative effects on every indicator of college students' emotional and physical health, from sleep quality to depression. And the research goes on to ask pressing questions: Will these effects linger long past the re-opening of society? If so, how should universities respond?
The study's principal investigators included Michele Okun, a sleep researcher and Associate Professor of Research at UCCS, and Leilani Feliciano, Professor of Psychology. Okun and Feliciano began the study in April 2020, just weeks after college campuses worldwide initiated pandemic shutdowns.
The study had two aims. The first was to supplement the earliest investigations of the effects of pandemic shutdowns on university students, which primarily surveyed students in China, Italy and Spain. Okun and Feliciano wanted to examine if the same effects were observed on American students.
The second aim was to study college students' wellbeing both before and during pandemic shutdowns — in other words, to isolate the 2020–21 pandemic shutdown as a variable, and examine its effects on students' physical and emotional health.
"We were interested in assessing health behaviors both pre-pandemic and then during the pandemic," Okun said. "Did the pandemic change things? Did the shutdown really change things in the students we surveyed? That was our real interest."
Feliciano and Okun examined five indicators of mental and physical health: depression, anxiety, stress, sleep quality and physical activity. The study compared a large cohort of undergraduate and graduate students' reported wellbeing before the pandemic, and then while experiencing a pandemic shutdown.
The study showed that the pandemic shutdown had a statistically significant effect on every indicator surveyed. Rates of depression, anxiety and stress all increased during the shutdown compared to their pre-shutdown rates — and increased further the longer the shutdown went on. When classes moved to online formats, all forms of exercise decreased, and sedentary time increased. The researchers were even able to extract findings from the several hundred students who did not finish the survey. Those who failed to complete the survey reported higher anxiety than those who finished it, suggesting that college students' elevated stress and anxiety rippled out to affect their ability to concentrate and complete tasks.
As a sleep researcher, Okun was particularly interested in the findings on college students' sleep. The news was all bad: sleep quality, quantity and healthy habits all decreased during the shutdown.
"With the abrupt removal of routine and structure, students, especially those with preexisting circadian misalignment, were free to modify their sleep schedules, resulting in drastically shifted sleep and wake times," she wrote in the study. "These findings are important to consider given that poor sleep and insomnia are prodromal symptoms for the development and exacerbation of depression and anxiety, which are already high among this cohort."
In other words, poor sleep, which can be caused by stress and anxiety, can also exacerbate stress and anxiety — creating a self-perpetuating cycle.
Feliciano and Okun concluded that the COVID-19 pandemic shutdown caused significant mental and physical health consequences for college students, and that these effects may well linger long past the re-opening of society. For this reason, "it may be prudent to prepare for additional demand on campus resources," the researchers wrote.
But one silver lining in the research showed that students who reported positive experiences during the pandemic shutdown — like enjoying increased time and connection with their families — had a buffer against the worst side effects of the pandemic: they experienced less anxiety, lower rates of depression and fewer disruptions to their sleep. For this reason, the researchers suggest that universities should invest in programs supporting students' emotional wellbeing. That can mean hiring mental health counselors, creating more wellbeing programs and promoting connection among students and their peers. The researchers also recommend that universities encourage physical activity and discourage sedentary behaviors.
"Allocating financial and emotional resources," the researchers concluded, "may be an ideal measure to offset a major crisis."
The full study, titled "Psychological and physical health behavior deviations in students amidst the COVID-19 pandemic," was published by the Journal of American College Health in 2022. The research team included Okun; Feliciano; Allison Walden, a clinical psychology doctoral candidate at UCCS; and Anna C. Robertson, Katie Oltz and Rebecca E. Ingram, UCCS graduate students. Read the full study online.
Related coverage:
About the University of Colorado Colorado Springs (UCCS)
The University of Colorado Colorado Springs (UCCS) offers 55 bachelor's, 24 master's and eight doctoral degree programs and enrolls about 12,000 students annually. Located in the heart of Colorado Springs, UCCS has a strong student focus and access mission, with a goal of transforming lives for the better. Learn more about UCCS at uccs.edu.