Sandy Ho, PhD, knows what it means to have a community of peers rooting for you – and they discovered that they could create that community for others.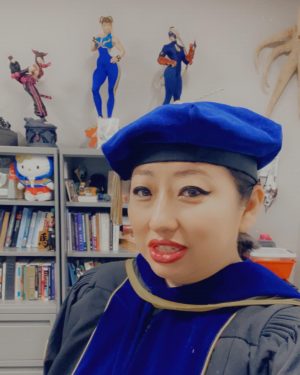 As a student at what was then Pikes Peak Community College, Ho identified the spaces across the campus that empowered students and offered guidance.
Finding those spaces made a huge difference for Ho. That support not only helped them, it also inspired them.
"I always wanted to go to college, and the scholarships I received were so important to that journey for me," said Ho.
Ho would not have known about scholarships if not for their networks. They learned what was available to them through conversations with others.
"I was a transfer student from Pikes Peak Community College, and coming to UCCS, even with my age difference, I joined a sorority and made connections that way," said Ho. "The UCCS campus was also small enough and the support from scholarships helped me."
Ho now has an associate degree with an emphasis in biology/chemistry (2007), a bachelor's in communication (2009), a master's in leadership with a concentration in student affairs in higher education (2010), and a doctorate in educational leadership, research & policy (2016).
For Ho, community building is at the heart of what they believe in. And creating a community means developing equitable spaces where everyone can shine and feel that they belong.
"I want to connect students with resources and the information that I did not have," said Ho. "Those connections also mean making sure students are exposed to new and different experiences that help to broaden perspectives."
How are they building community today? Well, if you cross paths with Ho, they are more than eager to share job opportunities or tell you about award nominations. Their enthusiasm for diversity, equity, inclusion and belonging is often heard, felt and appreciated.
"I meet with people all the time and I share information by asking them, did you know about this or that," said Ho. "I tell people your networks are important for your psychological safety and wellbeing, along with your success."
Their most recent position as the director of the division of community programs housed within the Colorado Department of Human Services' Office of Children Youth and Families allowed them to oversee programs that create and elevate a community of practice for community-facing units. Ho now serves as the Chief Equity, Diversity and Inclusion Officer for the Colorado Department of Human Services with over 6,000 employees and an extensive network of county, grantee, federal and tribal partners across the state of Colorado. While that is their day job, Ho makes time to empower people from all walks of life in educational environments.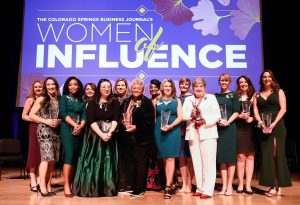 Ho and their spouse, UCCS faculty member Michael J. Ferguson, taught a Gateway Program Seminar course titled "Muggles Studies" in fall 2022.
"Katie Anderson-Pence designed the Muggles Studies class, and I was fortunate enough to be introduced to her and I have taught the class since its inception with her and other instructors," said Ho. "It's a popular class where we see many students from all majors and the UCCS Office of Inclusive Services enroll. The class is engaging and a college-level class that is designed with joy and equity."
The course supports first-year and second-year students who are coming to college and navigating success and belonging, just as Harry Potter navigated the wizarding world. Ho shared what they want students to take away from this course is that they belong here at UCCS, and that when they plug into the support services on campus early and often, they will thrive.
Ho worked at UCCS for seven years as a staff member and has taught courses for over twelve years, and their dream was to stay in the educational space forever. Although their career path shifted, Ho continues to teach in some capacity, and they vow to continue to be an active participant in programs and organizations that elevate leadership, equity, and community.
"I love what I do, and the work I do is important," they said. "I always want to make sure everyone is able to feel empowered and included at the level that they want to be and as their full authentic selves."