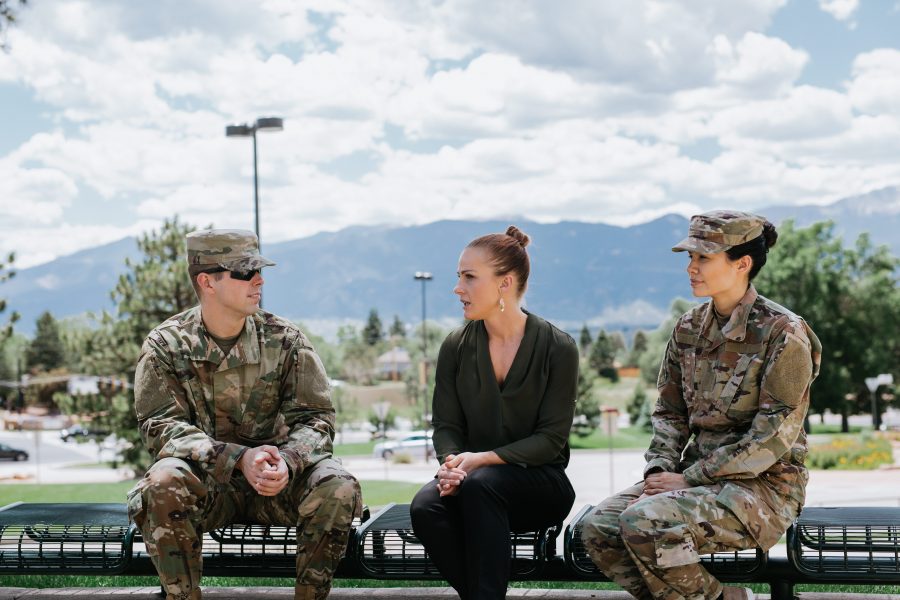 UCCS has been named a 2022-2023 Military Spouse Friendly® School. The recognition is given to universities that create sustainable and meaningful education paths for military spouses.
"The Department of Veteran and Military Affairs is proud that UCCS has been awarded the designation of being a Military Spouse Friendly institution," said Myrna Martin, Director of Veteran and Military Affairs. "We do our best to provide outstanding support to all military affiliated students, and this award confirms the partnership that exists between UCCS and the larger community of Colorado Springs and the military members who live here."
Military Spouse Friendly schools are noted for instituting policies to address the concerns and needs of military spouses and their families. They have constructed their admissions, retention, career counseling and mentoring programs to help alleviate the difficulties faced by military spouses. They also offer flexible learning options and degree continuation programs that are designed to accommodate deployments and relocation.
"While we continue our tradition of holding a Gold level designation as a Military Friendly institution," Martin said, "this new award highlights the fact that we deeply value all veterans, active-duty military members, their spouses, and dependents, within the UCCS family."
To determine if a school is Military Spouse Friendly, the organization Military Friendly collects and processes vast amounts of data that on schools that have developed and sustained strong programs for military spouses on campus.
The Military Friendly ratings are determined through the evaluation of public data and proprietary data gathered through the annual Military Friendly survey process. Survey topics and questions are reviewed and developed with the assistance of an independent advisory council comprising independent subject matter experts and industry partners representing the field of veteran education.
About the University of Colorado Colorado Springs
The University of Colorado Colorado Springs (UCCS) offers 55 bachelor's, 24 master's and eight doctoral degree programs and enrolls about 12,000 students annually. Located in the heart of Colorado Springs, UCCS has a strong student focus and access mission, with a goal of transforming lives for the better. Learn more about UCCS at uccs.edu.