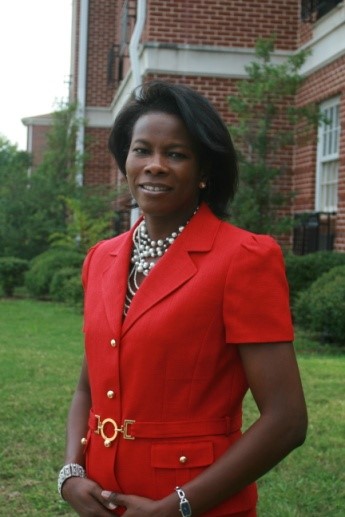 Henrietta Williams Pichon has been named the new dean of the College of Education. Her tenure will begin July 1, 2022.
Pichon comes to UCCS from New Mexico State University, where she most recently served as the Interim Dean in the College of Health, Education, and Social Transformation. Pichon has worked in academia since 1994.
"I'm looking forward to joining a great team of individuals throughout the college, university and system who are working to transform the lives of the varying members in our communities," Pichon said.
Pichon brings a wealth of experience to the role of dean at UCCS. She began her career in higher education as a retention counselor at the University of New Orleans and worked her way up the ranks to become the director of several retention programs under the Enrollment Management arm of Academic Affairs.
She then joined the faculty ranks at Rowan University, teaching in the Educational Leadership doctoral degree program and the higher education master's degree program. She went on to become an Associate Professor at Northwestern State University before earning tenure at New Mexico State University.
In the last five years, Pichon had 15 publications: 1 co-edited book, 7 peer-reviewed articles, 4 peer-reviewed book chapters, and 3 blogs. She remains the co-editor for the "Journal of the Professoriate" and participated in 17 scholarly presentations.
Pichon is a first-generation college student, scholar and practitioner. She earned a B.A. in English and a M.Ed. in secondary English education from Louisiana Tech University. She earned a Ph.D. in education administration (higher education) from the University of New Orleans.
"We are excited that Dr. Pichon has agreed to be the College of Education Dean, and we look forward to her helping College of Education to continue to build and develop strong academic programs to meet the needs of our students and community," said Kelli Klebe, Interim Provost and Executive Vice Chancellor for Academic Affairs.
Search Firm: Parker Executive Search
Search Committee:
Kevin Laudner (Chair), Dean of the Helen and Arthur E. Johnson Beth-El College of Nursing and Health Sciences
Deborah Glynn, Executive Assistant to the Dean, College of Education
April Keller, Finance and Administration Manager, College of Education
Lori Notestine, Instructor and Clinical Mental Health Counseling Program Coordinator, Counseling and Human Services
Robert Mitchell, Assistant Professor, Department of Leadership, Research, and Foundations
Diane Stutey, Department Chair and Assistant Professor, Department of Counseling and Human Services
Christi Kasa, Associate Professor, Department of Teaching and Learning
Sylvia Mendez, Department Chair and Professor, Department of Leadership, Research, and Foundations
Patrick McGuire, Professor, Department of Teaching and Learning
Kyle Cooper, Superintendent, Hanover School District
Kyle Gruenhagen, HR support staff