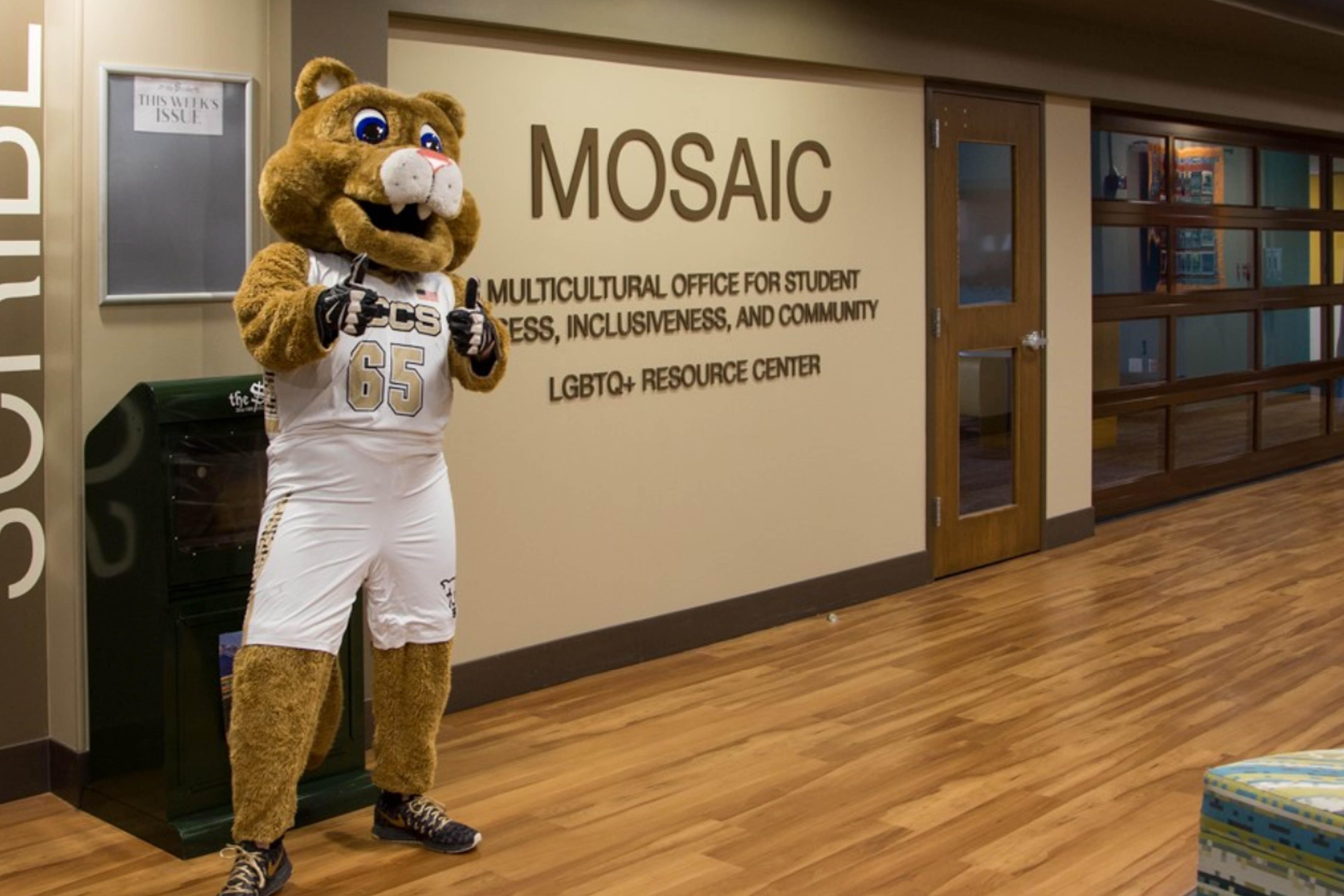 Finishing touches are underway at the reimagined physical location for the Multicultural Office for Student Access, Inclusiveness and Community, as well as the LGBTQ+ Resource Center, and not a moment too soon as two new hires will step in to help lead the office into the future.
Thanks to initial funding by the CU President's Office, as well as fundraising efforts by UCCS, the space nearly doubled following a construction process that followed design and layout input of students who will utilize the space.
As the space opens, with a grand opening celebration planned for late April, Anthony Cordova, director, MOSAIC and MOSAIC Gateway Program, looks forward to the fall, when he says the space should flourish with student engagement.
"I can just see it being very vibrant and exciting in the fall. Students who have been here in the past are going to be excited to get back together," said Cordova, noting there is also a group of students who have missed the opportunity to experience all the space has to offer.
Those students will benefit from not just an inviting and collaborative environment but also from a team of new hires, including Joyner Atiles-Lopez, MOSAIC coordinator, and DeJae Spears, LGBTQ+ Resource Center coordinator.
"I expect to see all kinds of opportunity with the team we have on board," said Cordova, who is set to retire in June after decades of serving UCCS. "We challenged the search committee for my replacement. They know how much the students mean to me, and the students mean so much to them."
Cordova compared helping students come together and grow together to a garden, and he said now is the time to tend to that garden so students may reap the rewards come the fall semester.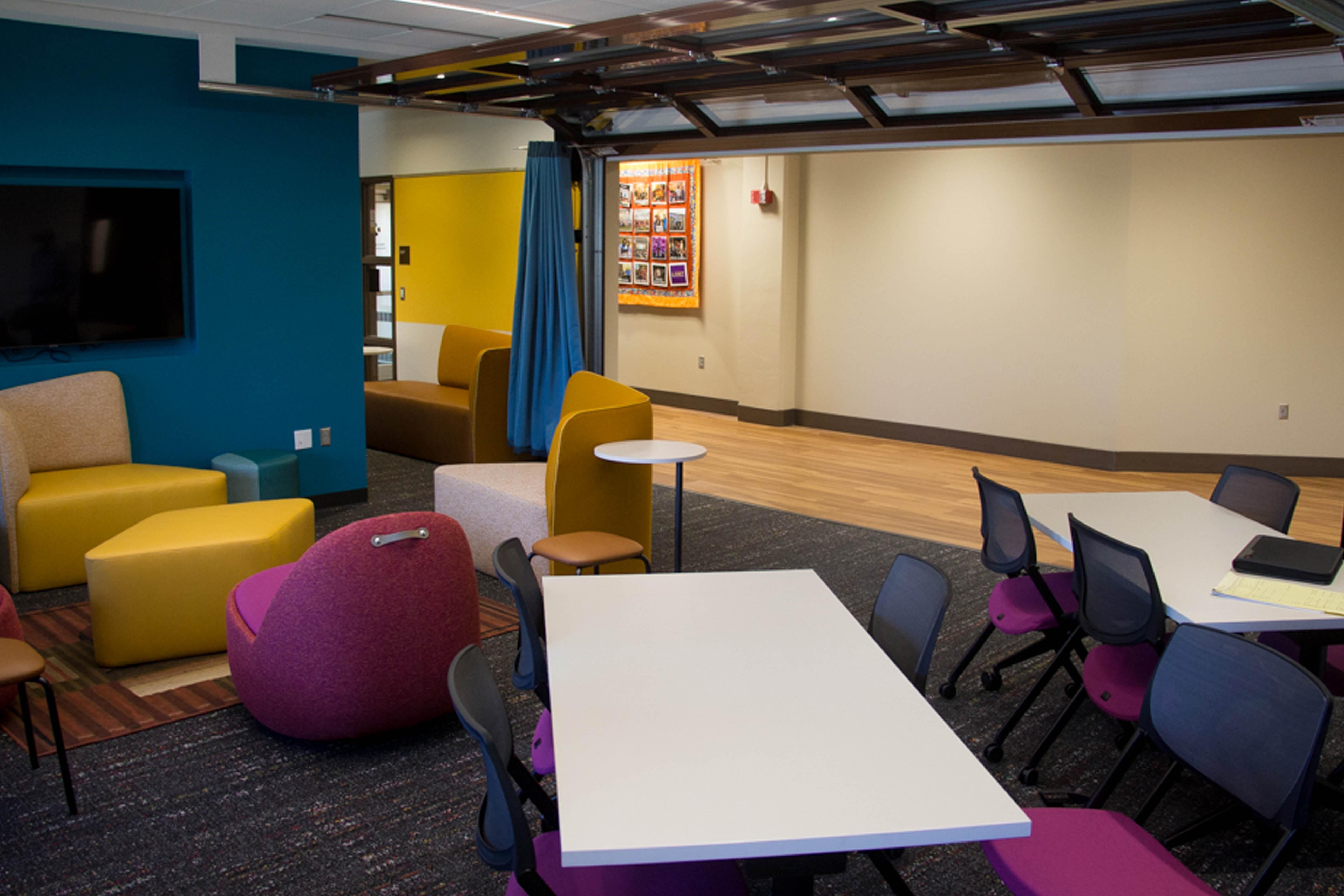 Getting to know the new faces of MOSAIC and the LGBTQ+ Resource Center
The two new coordinators who will help lead programs in the newly renovated space sat down to answer questions and introduce themselves to the campus community.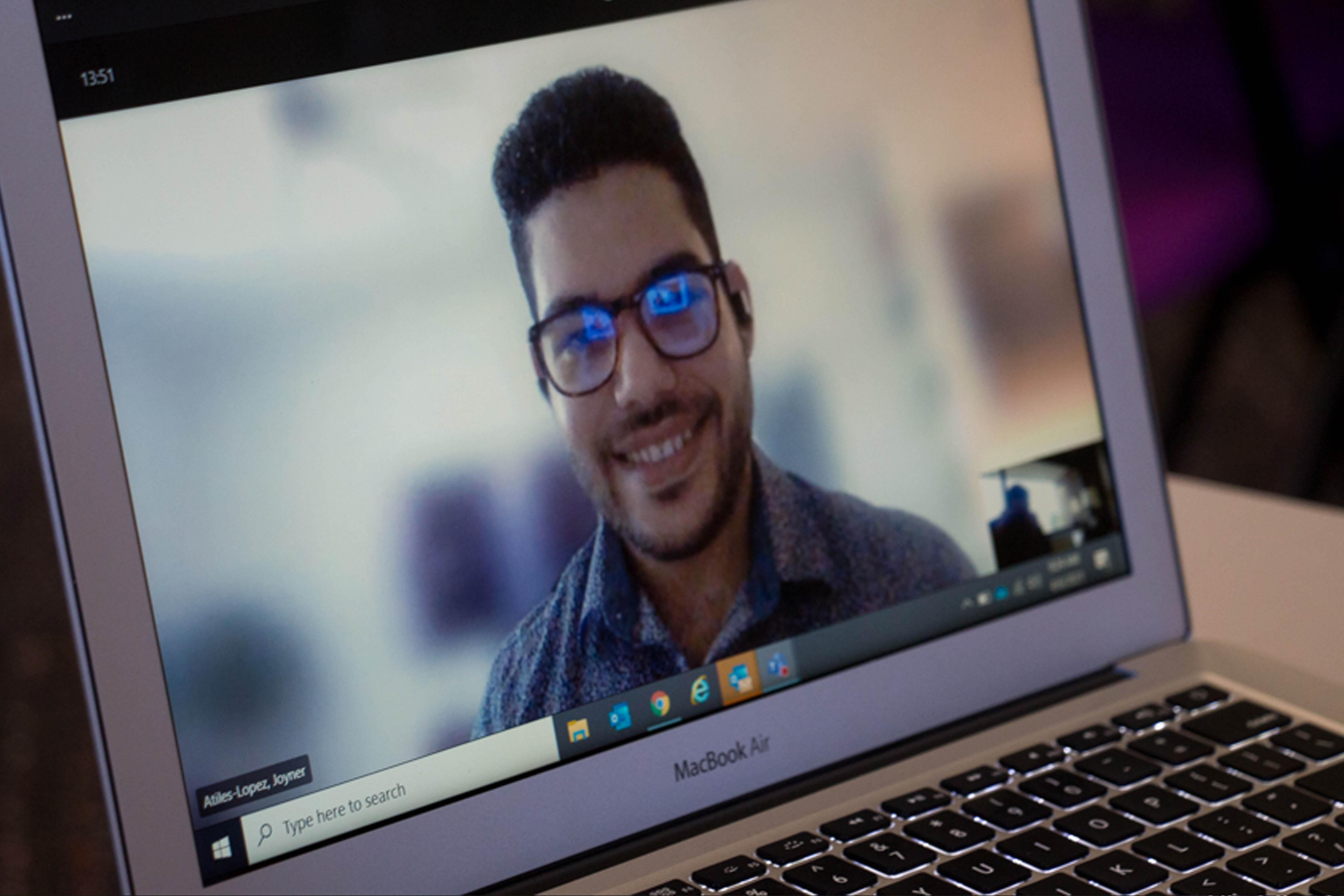 Joyner Atiles-Lopez, MOSAIC coordinator
Atiles-Lopez is originally from Puerto Rico, and grew up in Florida, and after pursuing undergraduate education at the University of Florida in event and recreation management, Atiles-Lopez spent time working in the arts and event industry. Most recently, Atiles-Lopez earned a Master's in Curriculum and Instruction from the University of South Florida and worked within their office of Multicultural Affairs, specializing in social justice education and cross-cultural collaborations.
Q: How would you like to introduce yourself to the UCCS campus community?
A: "I'm a queer, Latinx, first-generation individual. These are all identities that are super salient to me, and I exude in my daily actions because I want students who may hold some of these identities to see representation and know they can come talk to me."
Q: What would you like the campus community to know about your position?
A: ""The MOSAIC coordinator serves first and foremost as an advocate for students of marginalized populations on campus. It's a role that aims to create spaces of community through multicultural programming and empowers students with the tools to tackle the barriers of social constructs through diversity education."
Q: What makes you so dedicated to the mission of MOSAIC?
A: "It stems from a personal connection – being somebody of a marginalized identity. I faced obstacles in my educational journey because of these identities that I want to eradicate, so the students of tomorrow have a better chance of success. Many of the systems that currently exist in higher education are not built to facilitate the education of the students that we serve in our office. For this reason, I aim to connect students to campus resources and provide social education, so they are prepared to tackle their academic journey and be advocates beyond their time on this campus."
Q: What are your thoughts about the new MOSAIC space and the future of the office?
A: "I saw the space virtually yesterday through a Teams call and was excited to see the large garage door feature. Knowing that the space was created because students advocated for its existence on campus energizes my hopes as I enter this role. Seeing this acknowledgment of student concerns on campus lets me know I'm heading to an institution that is willing to have those types of conversations and is ready to invest in the future of our students."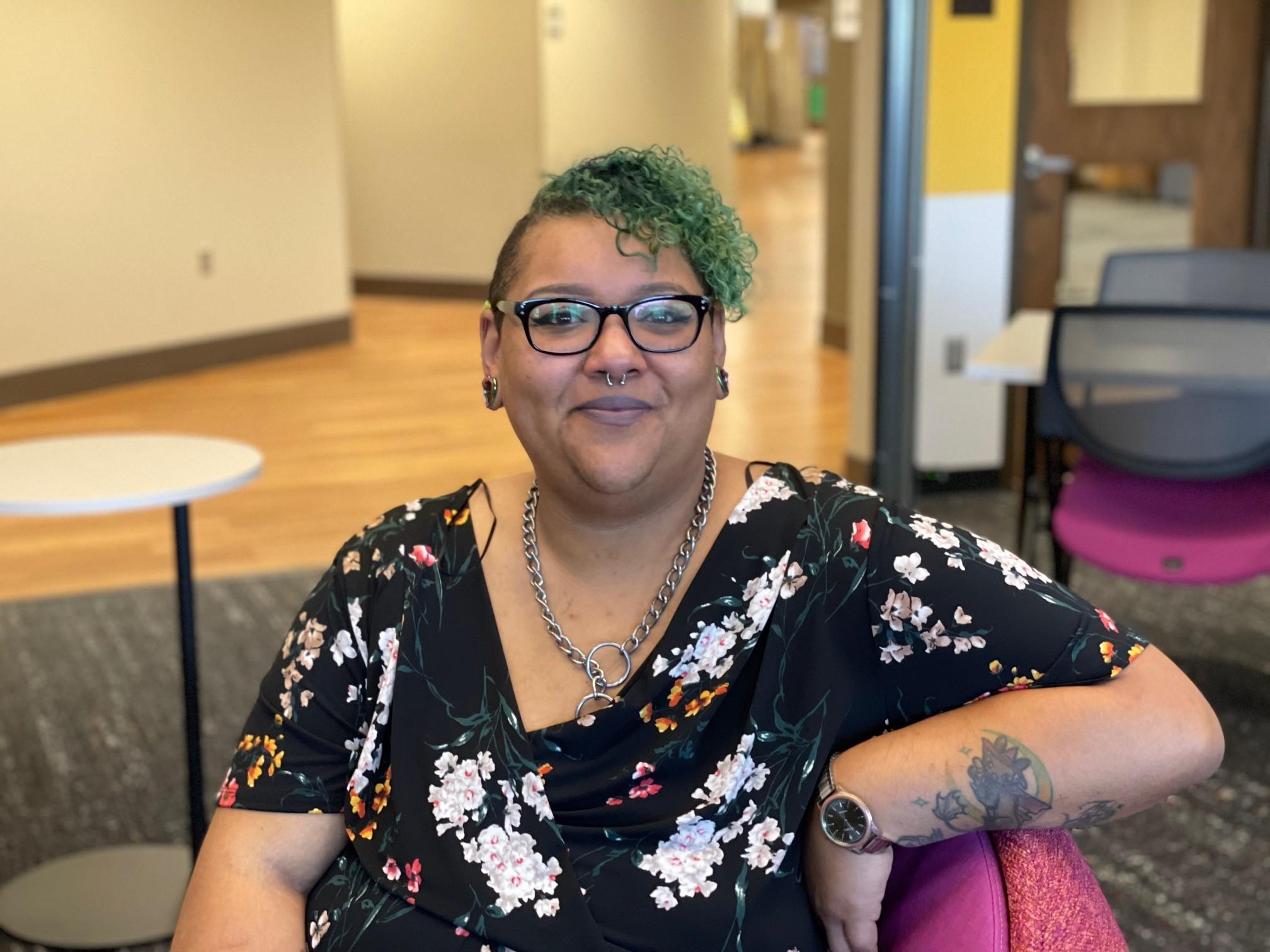 DeJae Spears, LGBTQ+ Resource Center coordinator
Spears is a California and Bay Area native who sought an undergraduate education from the University of California, Riverside and gained work experience in a group home, working with kids in a foster system, leading to a Master's in higher education with a concentration in student affairs from California State University, Fullerton. During their studies, Spears participated in research, including a project to build a repository of access for men of color in a community college setting, and close educational equity gaps. Spears' comes to UCCS from Grinnell College, where they served as a coordinator of the LGBT Center.
Q: How would you like to introduce yourself to the UCCS campus community?
A: "I'm a queer, two-spirit, fat, and first-generation person of color. All of that is important to me because those are all identities that took me a long time to fully claim as authentic identities. It validates both myself and hopefully helps validate other students who hold similar identities."
Q: What would you like the campus community to know about your position?
A: "My ultimate goal is to help students live as their full authentic selves. In working with other queer students, there can be a fear of living your truth because of society. I like to teach students how to live authentically and how to take their authentic selves outside of an academic setting. When working with diversity and equity programs, I think a lot about policies and procedures in a place that might be working against students. I think 'What can I do in my role to empower students and be a changemaker on campus?'"
Q: What makes you so dedicated to the mission of the LGBTQ+ Resource Center?
A: "It's easy to start with my lived experiences. Having grown up in the Bay Area specifically, I feel privileged growing up 25 minutes from San Francisco in an area that was very progressive. I had conversations with my grandma at a very young age that people don't have until college, and I grew up aware of oppression in an area where I never fit 100% into one culture. I grew up analyzing the way people were treated, and I was treated because of identities. My work in college with social justice and diversity education fueled me wanting to do it in the future, so any way I can help another person see they're valued in this lifetime and outside of this lifetime is kind of what fuels that."
Q: What are your thoughts about the new MOSAIC space and the future of the office?
A: "It comes off as very welcoming, it's centrally located on campus and I enjoy that. It's colorful, and I love the furniture. I'm always for bigger spaces, as I think our marginalized students deserve the world."
---
MOSAIC was created in 2003 with the primary purpose of advocating for the academic, personal and social development of underrepresented ethnic minority students. As the campus grew and demographics shifted, there became an important need to expand programming and resources to serve an increasingly diverse campus. The previous Office of Student Multicultural Affairs was re-developed to be MOSAIC in an effort to involve all students in multicultural educational programs. This was vital to building community and creating a more welcoming, inclusive campus environment for all. This model better represents the intersectional experiences of our students and promotes our belief that all students have a culture and deserve an inclusive learning environment.