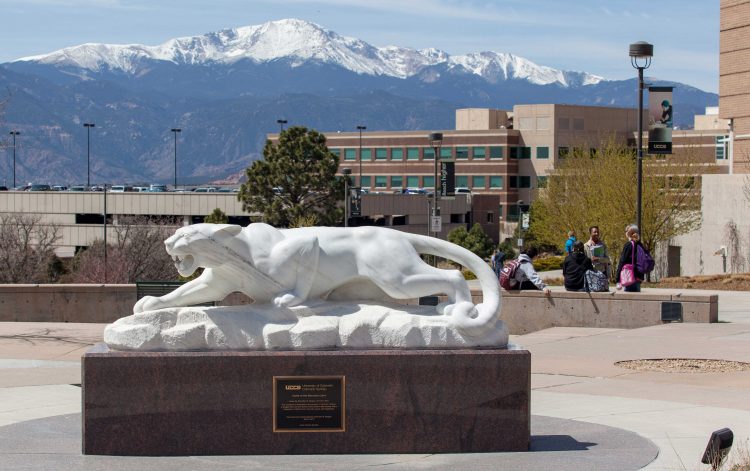 As members of the Asian American and Pacific Islander (AAPI) community reel from recent acts of violence, including a mass shooting in Atlanta, members of the UCCS community are taking action.
The UCCS Office of Equity, Diversity and Inclusion announced it will spearhead a three-part teach-in series, starting with a community town hall on Wednesday, April 14.
"We don't want to miss the moment to create sacred space for those who are hurting right now. We can't ignore what's happening to the Asian American community," said Stephany Rose Spaulding, interim associate vice chancellor for equity, diversity and inclusion.
The 90-minute town hall will be live-streamed to the UCCS Live YouTube account beginning at 12 p.m., and will feature the ability to submit comments and questions.
"Really we want to address this moment of stereotyping and violence towards Asian Americans, and then we hope to open it up. We want to create space for those in the community and campus community who want to share their experiences and how they are emotionally and intellectually responding to this moment in U.S. history," said Spaulding.
The Wednesday town hall will be followed by two academic live presentations on April 21 and April 28. Details about those events will be posted publicly on the Equity, Diversity and Inclusion website as plans are finalized.
UCCS faculty and staff members will participate in the events, including Spaulding, George Bayuga, MA, MPhil, Stephen Cho Suh, Ph.D., Sandy Ho, Ph.D., and Yang Wei, Ph.D.
Following the shooting in Atlanta, the UCCS Department of Sociology, Women's and Ethnic Studies Program, UCCS Department of Anthropology and UCCS Department of History released a statement, sparking conversations about how to support the AAPI community. The statement in part reads:
"As members of a multi-racial nation built on a foundation of racial domination, we are all obligated to take seriously how the history of anti-Asian discrimination and white supremacy drives these recent events. To that end, we urge people to actively engage in and disseminate resources that shed light on this history, such as StopAAPIHate and the Treating Yellow Peril syllabus. It is only through continued education and cross-coalition action that we can work to deconstruct and dismantle these systems."
Multiple student groups, including the UCCS Asian and Pacific Islander Student Union, are planning events for the month of April.
You can find additional published community events on the UCCS event calendar here.