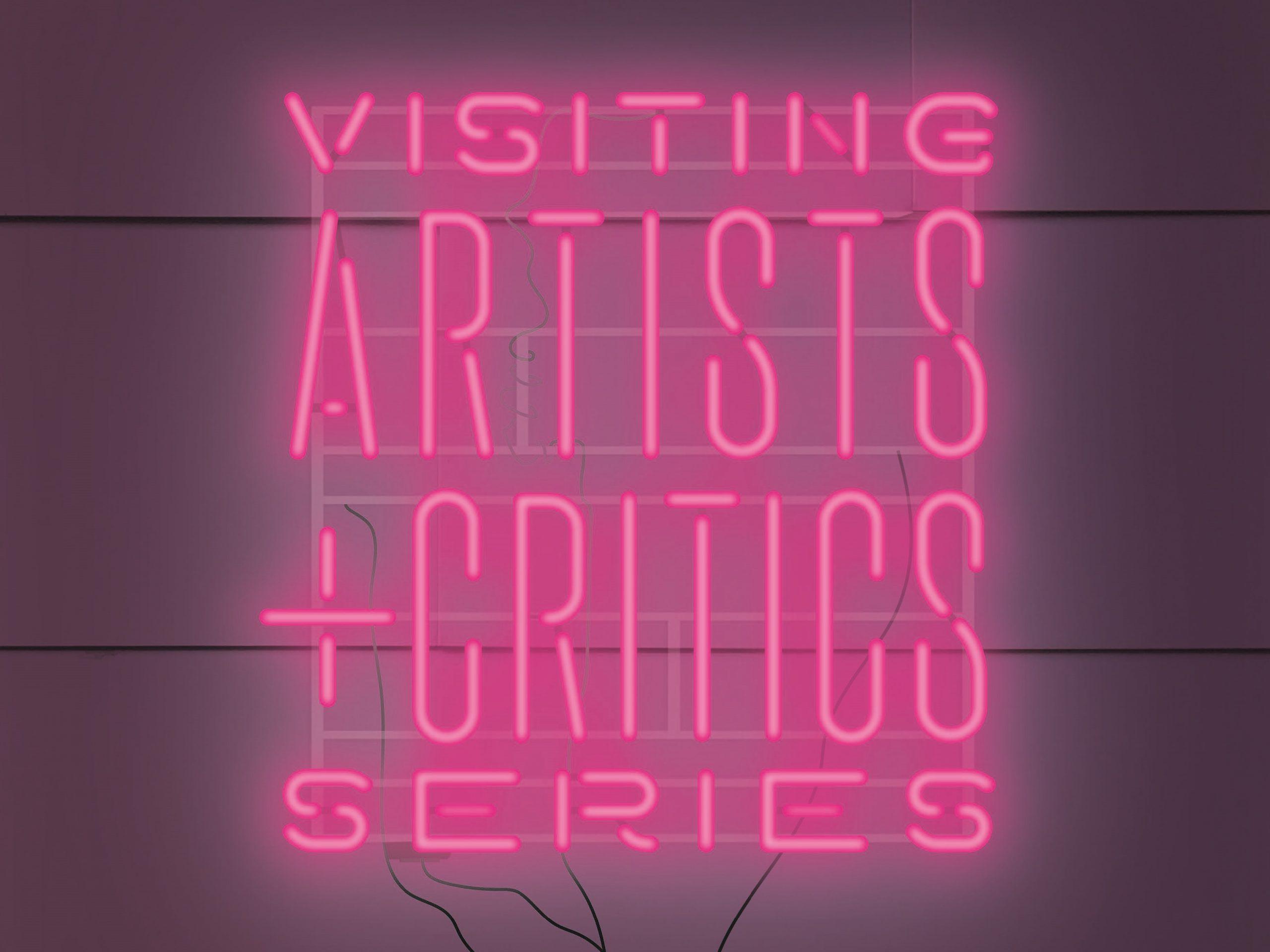 The UCCS Visiting Artists & Critics Series enters its eighth season with a fall lineup of virtual presentations by artists of national and international significance with a goal to foster understanding and appreciation of contemporary art through dialogue and critical conversations.
Over the past eight years, the series co-produced by the UCCS Galleries of Contemporary Art and UCCS Visual Art & Art History programs has invited artists and scholars of national significance to the UCCS campus to present public lectures and meet with undergraduate students in classes and workshop settings. The events are free, but pre-registration will be required – registration is now open through the Ent Center for the Arts Box Office.
Two artists presenting this fall – Danielle Rae Miller and Sara Z. Meghdari – are part of the FEARS: Female Emerging Artist Residency Series. FEARS is curated by Katherine Guinness, Ph.D. and VAPA's director of art history, and features emerging professional artists in residence at GOCA Downtown. Artists Jane Lackey and Thomas Lehn have created the "Seat of Learning" multimedia and monumental installation at GOCA's Ent Center space, which will reopen to the public in late August through November 15, 2020, by appointment only.
Due to health concerns and the cancellation of all live programs this fall at the Ent Center for the Arts, the series will be presented virtually in Zoom webinar format with live interaction from audiences. All of the presentations will be recorded and posted online after the event. This series is supported by the CU President's Fund for the Humanities, Colorado Creative Industries, and the Marie Walsh Sharpe Art Foundation Endowment.
Jane Lackey & Thomas Lehn | Tuesday, September 1, 4:30 p.m. MDT
Danielle Rae Miller | Wed, September 30, 4:30 p.m. MDT
Sara Z. Meghdari | Tuesday, October 27, 4:30 p.m. MDT
About the Artists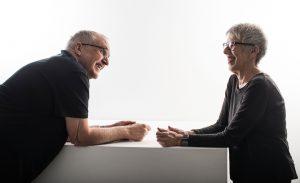 Jane Lackey is a visual artist based in Santa Fe, New Mexico. A leader in the field of contemporary fiber, she uses multiple processes, surfaces and mark making systems to summon invisible aspects of identity and connection. Inspired by the chemistry of physical sensation, reductive qualities of mapping and durational experience, her works take the form of drawings on paper, sculpture and installations aligning place with audience interaction. National/international exhibition venues include Wellcome Trust (London), I Space (Chicago), Exit Art (New York City), Tang Teaching Museum, Detroit Institute of the Arts, New Mexico Museum of Art, The Art Gym (Portland) and Grand Arts (Kansas City). Lackey is the recipient of grants from the National Endowment for the Arts, Illinois Arts Council and Artist Trust. Artist residencies include the 2011 Japan-U.S. Creative Artists Exchange Fellowship and 2005 Camargo Foundation Fellowship. She served as artist-in-residence and head of fiber at the Cranbrook Academy of Art and professor at the Kansas City Art Institute.
Thomas Lehn is an architectural designer, furniture designer and maker with experience producing both large scale and intimate environments using multidisciplinary solutions. Prior to founding Thomas Lehn Designs in Santa Fe, New Mexico, he was a leader in nationally recognized architectural firms such as Gensler and Rossetti in Detroit, Booth Hansen in Chicago, and Kelly and Lehn in Kansas City. A respected educator in the fields of art and design, he has served on the faculties of Chicago Art Institute, Kansas City Art Institute and University of New Mexico among others. His design practice is informed by a Bachelors in Fine Arts in painting from San Francisco State University followed by a Masters in Fine Arts in design from Cranbrook Academy of Art. His designs align programmatic requirements with spirited space and object-making. Lehn's focus is on processional, spatial sequences that unfold through close attention to detail, movement, light and user interface.
Danielle Rae Miller received her B.F.A. from the Rhode Island School of Design, and her M.F.A. from the University of New Mexico. Her artwork has been exhibited nationally and internationally in both solo and group exhibitions, and is included in public and private collections, including the State of New Mexico's Art in Public Places Program, The City of Albuquerque's 1% for the Arts Public Art Collectio, and the Arjo Wiggins Paper Corporation. Miller teaches at Central New Mexico Community College and the Institute of American Indian Arts.
Danielle Rae Miller's works are dense compositions of plant, animal and insect life realistically drawn with fine line ink on both sides of translucent vellum to create transparency, depth and interaction between elements. Miller uses images with pre-attached meanings in our human mythologies—snakes, bees, butterflies, hummingbirds, beetles, roses, sunflowers, the human heart, ribcage and pelvis—to engage an emotional response in viewers, to gently nudge individual and cultural memories, and hint at broader connections between all forms of life on this planet.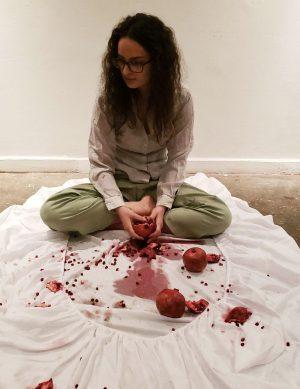 Sara Z. Meghdari is an Iranian-American interdisciplinary artist based in Brooklyn, New York. Meghdari holds a M.F.A. in photography, video and related media from the School of Visual Arts and a Bachelor of Arts in Communication from UCCS. She has been twice awarded the Alice Beck-Odette Scholarship Award as well as the Thomas Reiss Memorial Award and is an alumna of the Engaging Artists Residency Program with the More-Art Organization. Meghdari has performed at Chinatown Soup Gallery (2019) and her work has been shown at the Clemente Soto Vélez Cultural & Educational Center (2018), the 10th Annual Governors Island Art Fair (2017) and the Queens Museum of Art (2016), among others.