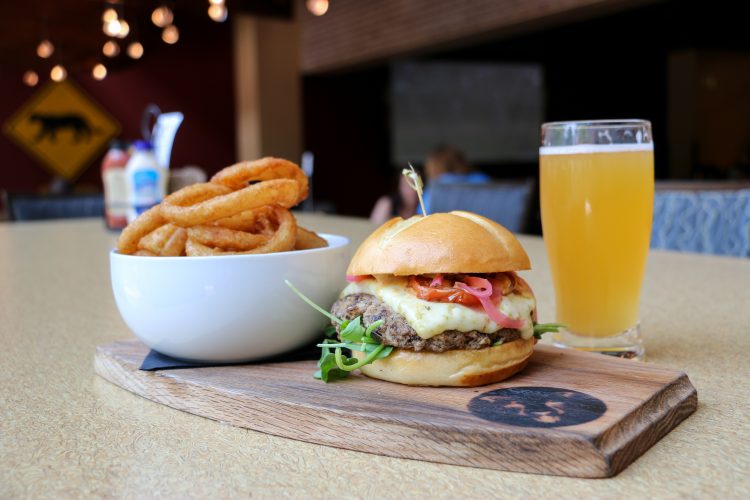 Watch out, GrubHub ­– online food ordering has officially come to UCCS.
Using the Transact Mobile app, students, faculty and staff can order meals to go from on-campus eateries including Clyde's Gastropub, Sanatorium Grounds coffee shop at the University Center and the Hybl Café. Mountain Lions may also use Transact Mobile to book reservations to dine at The Lodge and schedule appointments for in-person service at the UCCS Bookstore, the Kraemer Family Library, Student Financial Services and the OIT Help Desk.
The app will go fully live on Aug. 24, the first day of fall semester classes.
Those watching their macros may enjoy seeing the nutrition information of their selected meals, while those with food allergies can apply filters to view menu items not containing common allergens. And if you have a complicated coffee order, have no fear: menu items, including beverages, are customizable.
Payment may be made by credit card. In the future, Dining and Hospitality Services anticipates adding an option to pay with Clyde's Cash as well.
In the event that a student tests positive for COVID-19 and quarantines on campus, they may use the Transact Mobile app for the UCCS Cares meal delivery service.
To download the app:
Search for Transact Mobile Ordering on the App Store or Google Play.
Download the app.
Select UCCS when prompted to choose a campus.
Select notification preferences.
Skip the lunch line and get your nom on.