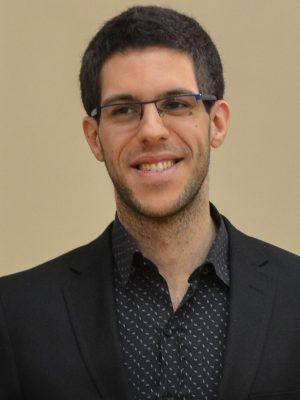 Laith Al-Shawaf, Ph.D. and assistant professor of psychology, was named a Rising Star by the Association for Psychological Science for his "innovative work that has already advanced the field and signals great potential for continued contributions."
Laith Al-Shawaf joined the psychology department at UCCS in 2017. Before that, he was an assistant professor at Bilkent University in Turkey and the youngest Visiting Fellow at the Institute for Advanced Study in Berlin, Germany. Al-Shawaf has taught and conducted research in several different countries and together with collaborators, has had his research featured in outlets such as the BBC, Washington Post, The Atlantic, Psychology Today, Slate, World Economic Forum and Time magazine.
Al-Shawaf's research, some of which is cross-cultural, is focused on evolution, emotion, cognitive bias, human mating, and personality and individual differences. He has 31 scholarly publications and is a member of the Arab-German Young Academy, Association for Psychological Science, and Human Behavior and Evolution Society. He is also an academic adviser at Ideas Beyond Borders.
Al-Shawaf earned his Ph.D. in psychology with a secondary concentration in applied statistical modeling from the University of Texas-Austin, where he received a research fellowship and earned the Psychology Research Award. He earned his bachelor's degree in psychology with minors in philosophy and cognitive science on a Full Merit Scholarship from the American University of Beirut, where he received the Fawzi Azar Award and the Penrose Award. You can find him on Twitter at @LaithAlShawaf.