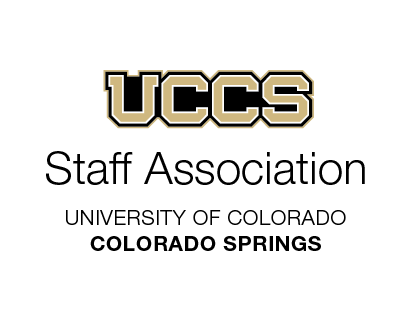 All staff are invited to take advantage of a day full of professional development at the Mar. 19 Staff Enrichment Day.
Check-in begins at 9:45 a.m. in Berger Hall and the first session starts at 10:15 a.m. The event will feature morning and afternoon workshops offered by UCCS faculty and staff, as well as a lunchtime keynote address.
Staff can choose from the following sessions:
Morning Session | 10:15 – 11:15 AM
Be the Entrepreneur at UCCS
The Art and Power of Public Speaking
Selling Your Department and Your Idea
The How of Happiness
Navigating the Wear Down of our Bodies and Minds
Lunch & Keynote Speaker | 11:30 AM – 1:15 PM
Cyber Security for Non-Technical Professionals
Afternoon Session | 1:15 – 2:15 PM
The Art and Power of Public Speaking
Staff Council Committee for Women Discussion
Attending to Student Wellness on Campus
Work/Life Balance
Why Should You Complete the 2020 Census?
Staff Enrichment Day is sponsored by the UCCS Staff Association.