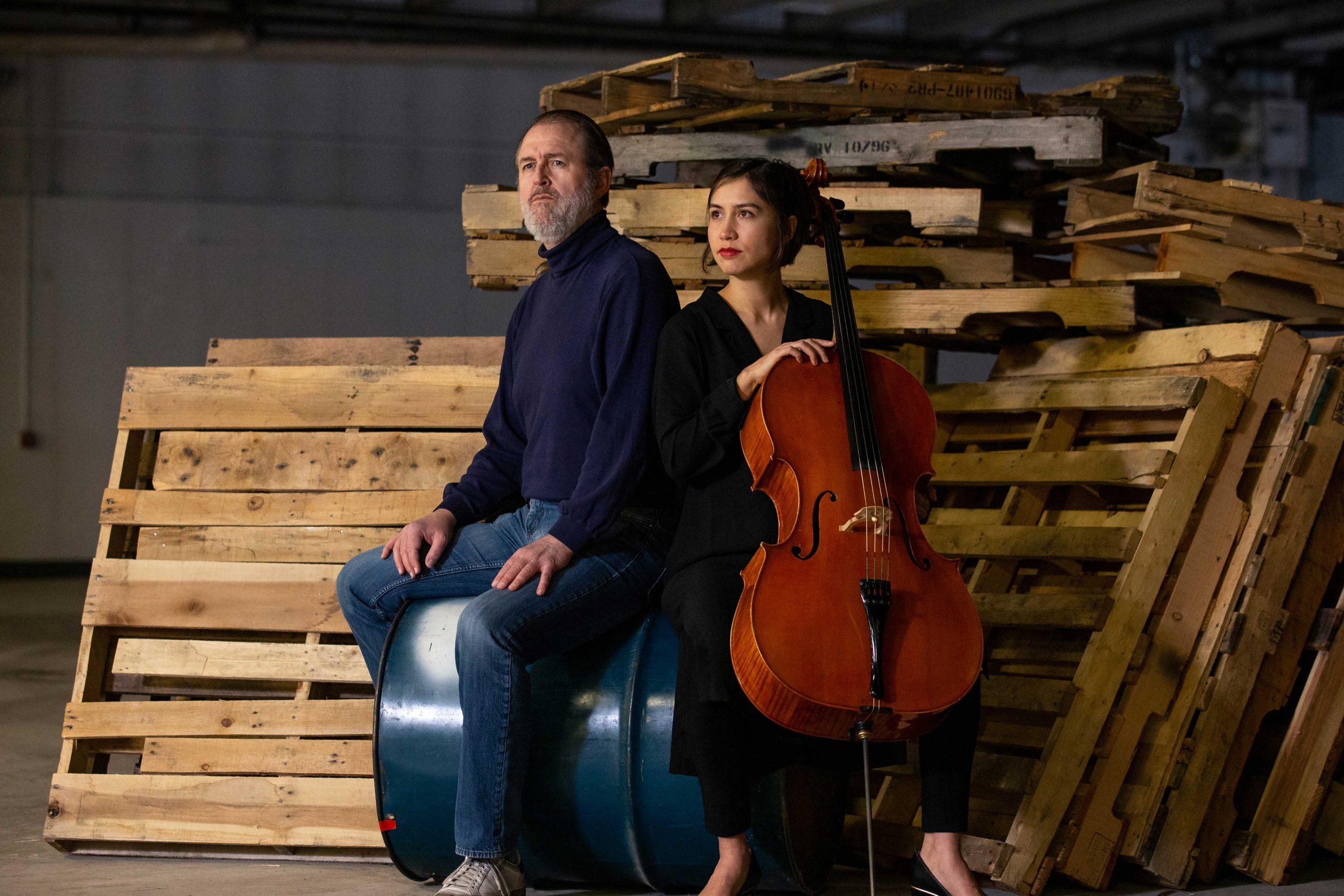 One actor and one musician will tell Homer's timeless tale of fate and fury in a unique Theatreworks production, "An Iliad," March 12-29. The show written by Lisa Peterson and Denis O'Hare will take place in an unique and temporary performance space at the UCCS Cybersecurity Building at 3650 N. Nevada Ave., two miles south of the Ent Center for the Arts.
Erik Sandvold will lead the audience through an imaginative theatrical experience with Jane Chan on cello. The age-old epic story, originally performed over multiple nights but condensed into 100 minutes, will bring patrons onto the battlefield where gods, heroes and empires clashed for vengeance and glory. Max Shulman, assistant professor of theatre, will make his Theatreworks directorial debut.
"We choose an occasional off-site location because traveling calls back to our roots as a theatre company and the wonder of utilizing a found-space to bring theatre to our community," said Caitlin Lowans, artistic director of Theatreworks. "It helps to underline that theatre can be done anywhere, and should be accessible to everyone. 'An Iliad' at cybersecurity will add to our long repertoire of performing all around the region, and we are excited to bring this production, at this location, to you."
"An Iliad" will be presented as part of the Becoming Heroes Festival with the Colorado Springs Philharmonic. The goal of the eight-week series of community events will be to create local dialogue about the many forms of heroism and their significant in driving positive change. The festival begins March 28 and runs through May 17.
Tickets for "An Iliad" are available through the UCCS Presents Box Office online at uccspresents.org, by phone at (719) 255-3232 and by email at [email protected].