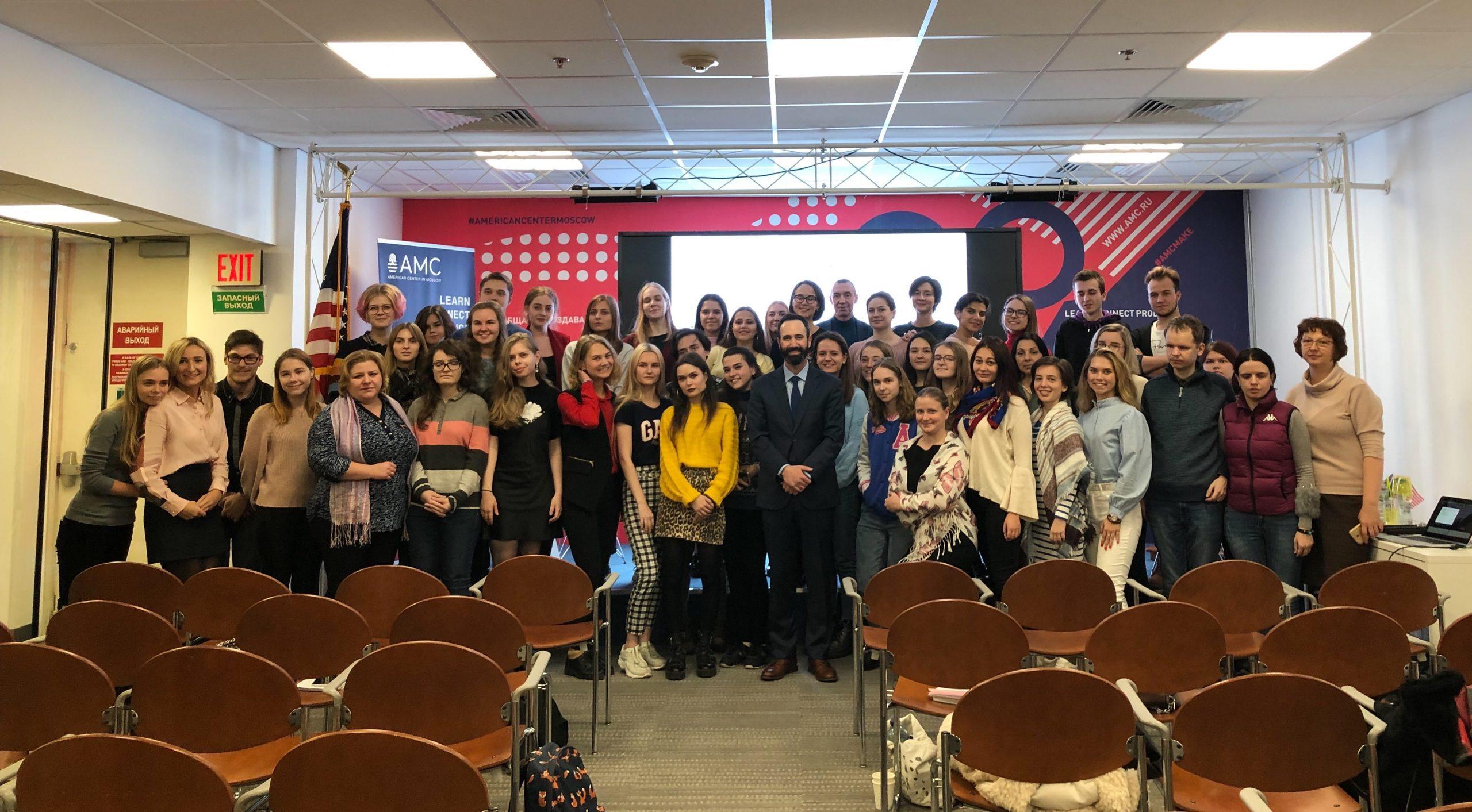 When school or government officials in Asia, Europe, South America or Africa, are looking at ways to make education more accessible, Scott Kupferman is usually on the short list to help.
As an assistant professor in the UCCS College of Education and director of the National Collaborative for Disability and Technology, Kupferman has become renowned for helping students with physical and intellectual disabilities access the same level of education as those without.
"Disability cuts across cultures," he said. "Access and inclusion for people with disabilities are common needs across the world."
In fall 2019, Kupferman spent two weeks in Russia at the invitation of the U.S. Department of State and U.S. Embassy in Moscow to lecture about his research in developing innovative technology for people with disabilities. He started in the eastern cities of Vladivostok and Nakhodka, where he met with teachers and families, and led a public lecture with more than 200 people in attendance.

Kupferman then traveled on the Trans-Siberian Railway to multiple towns and cities, including Novosibirsk and Yekaterinburg, where he led multi-day lectures with Russian professionals and leaders working to implement his research into their programs and processes for people with disabilities. He then traveled to Moscow where he lectured for two days to Moscow State University students and another day at the U.S. Embassy for a public open forum. He concluded his visit to Russia with additional lectures in St. Petersburg.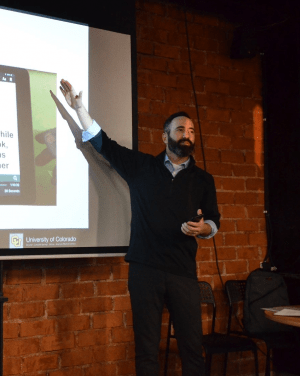 A trip like the one he took to Russia allows him to meet with local people and learn their culture. He works directly with teachers, parents, people with disabilities and the general public. "My souvenirs are the pictures of the amazing people I meet," Kupferman shared. At nearly every stop, he's bringing UCCS gear, and walking away with a group picture from his presentation.
He also has the chance on his off days to explore the local area. On one day, he borrowed a spare bicycle from the American ambassador and they biked through the community. In Dubai, he skied inside the world's largest indoor ski resort, a call back to when he was an adaptive ski instructor in high school that was an impetus to his current research.
In the last two years, Kupferman has traveled to 28 countries. He has upcoming trips scheduled for Ukraine and an extended trip through Africa that will take him through six countries.
"As I prepare for my trips, no matter where I go, it's the same needs and same goals of how can we provide access to people," he said. "I connect what I do here to what schools across the world can do to be more inclusive."
Most trips are funded through the United Nations, where he works closely with the Convention on the Rights of Persons with Disabilities to coordinate visits with local experts. Sometimes, his family is allowed to travel, which was the possibility with a trip in January.
Kupferman also works closely with technology companies in the United States to build new software and equipment. Examples include wearable navigation aids for people who are blind, interactive video captions for people who are deaf, social facilitation software for people with autism, and environmentally aware communication devices for people with speech and language disabilities. Following a recent invited research fellowship, he's working with Apple to improve the accessibility of their software and hardware platforms for quick, real-time support for users with disabilities. He's developed or co-developed more than 35 different software applications.