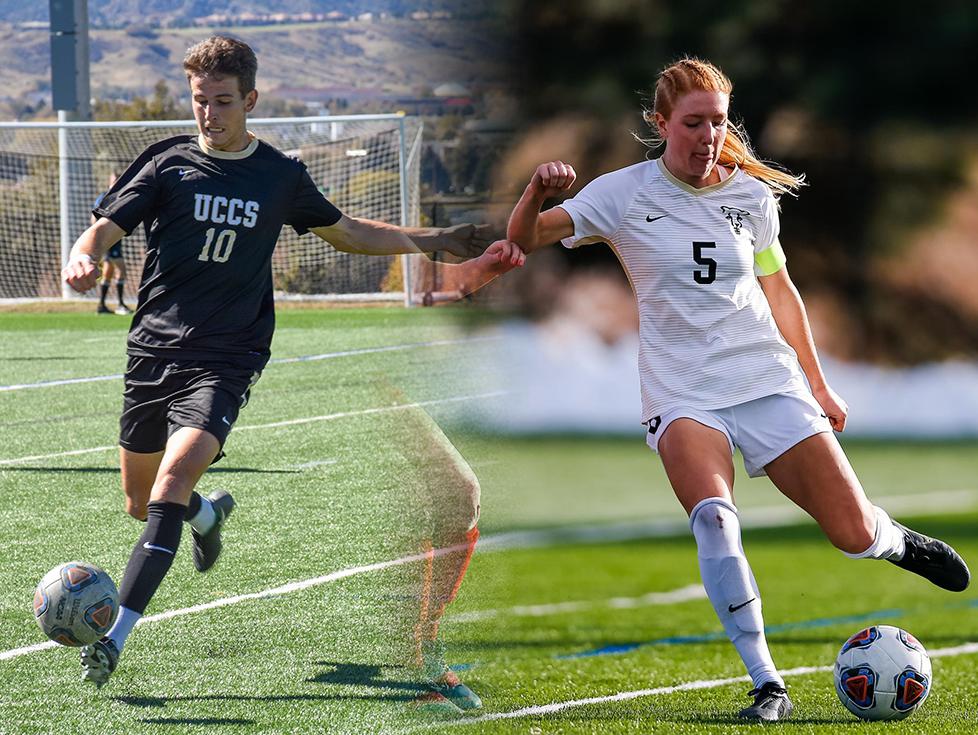 Seniors Alessa Muir and Alex VonHolle were recognized for their success in the classroom and on the soccer field with selection to the College Sports Information Directors of America Academic All-America First Team. VonHolle became the first two-time Academic All-American in UCCS history and Muir was selected for the first time in her career.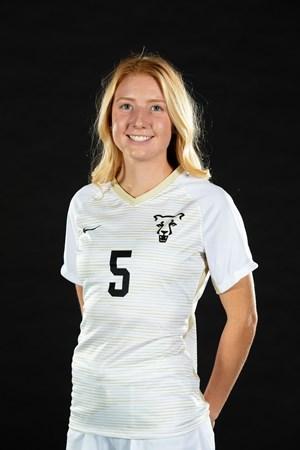 As a biology major, Muir carries a 3.95 grade point average. She has captained a backline that held opponents to 12 goals and seven assists on the season. A three-time RMAC Defensive Player of the Week selection in 2019, Muir and the Mountain Lion defense posted the third best goals-against average in the region and helped lead UCCS to 11 shutouts. Additionally, the Mountain Lions registered four matches in 2019 where they did not allow a single shot on goal. Though Muir led a stout UCCS backline, she showed her offensive capabilities as well with 12 points off four goals and four assists. She also earned Division II Conference Commissioner's Association All-South Central Region First Team, RMAC All-Tournament Team, All-RMAC First Team, RMAC All-Academic First Team and CoSIDA All-District First Team.
Muir and the Mountain Lions finished with a 19-2 overall record and a 13-0 conference record. The Mountain Lions earned the only number one national ranking in school history, while notching the most wins in a single season, recording the highest winning percentage in a single season and registering the longest winning streak in program history.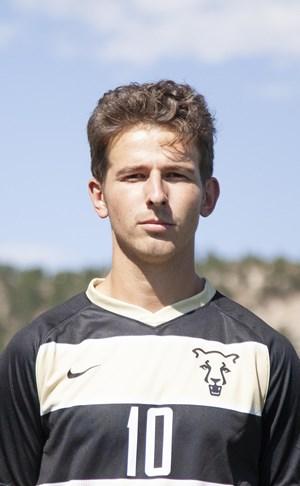 VonHolle boasts a 3.80 GPA as a business major. VonHolle finished his career with back-to-back seasons with 30 points or more with 10 goals and 10 assists this season. The midfielder started every game for the Mountain Lions and became the all-time program leader in assists (24) and rank second all-time in points (84). VonHolle's 10 assists this season not only set a new program record for most assists in a senior season, but he went on to break his own program record of most assists in a single season. VonHolle led the RMAC in assists, assists per game (.59), points, points per game (1.76) and tied for first in goals and goals per game (.59). The Texas native's 2019 stat line has given him awards such as D2CCA All-South Central Region First Team, All-RMAC First Team, RMAC All-Academic First Team and CoSIDA Academic All-District First Team.
VonHolle and the Mountain Lions finished 7-9-1 overall with a 6-8 conference record in 2019, winning four of their last six matches. UCCS out-scored the opposition 100-94 in points and 34-33 in goals.
CoSIDA began the Academic All-America program in 1952, and since then, has honored thousands of deserving student-athletes from numerous sports across all divisions with these elite Academic All-America scholar-athlete honors.