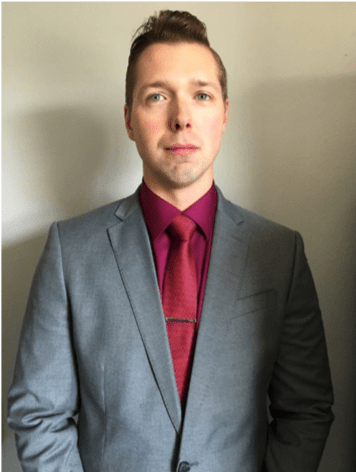 Often named one of the most military-friendly universities in the country, UCCS has always had strong ties with its military-affiliated and veteran communities. In honor of Veterans Week, read a profile of UCCS student and military veteran Nathan Kriss, who spent nine years in the U.S. Army.
As a veteran and member of the Army Reserve, Kriss maintains a strong connection with the military community in Colorado Springs through his work at the Fort Carson Education Center, where he helps soldiers, veterans and their families pursue higher education.
Q: Tell us about your experience in the military.
My military career began in August 2007 at Fort Benning, Georgia – the home of the infantry! I spent nine weeks in the hot and humid city of Fort Benning, Georgia, being broken down and reshaped as someone else. At the end of those nine weeks, I marched across the parade field and was no longer the person I had once been. I was someone new…I was a soldier.
Training didn't stop there. Before I knew it, I was in Fort Sill, Oklahoma, the home of the field artillery, where I was learning to be an Advanced Field Artillery Tactical Data System Specialist. For the next eight weeks, I endeavored to learn my job and graduated in early December.
After graduation, my first military assignment was at Camp Hovey, South Korea. I spent a year there, which was the normal tour of duty at the time, and before I knew it, I was leaving on to my next assignment, and on to new opportunities.
Q: Where did you go next?
The next stop in my journey was Fort Riley, Kansas. I spent four years deploying not once, but twice, to Iraq and Afghanistan. Whilst I was still in Afghanistan, I made the choice to re-enlist for an additional four years, and I requested to be assigned to Fort Carson, Colorado.
In the fall of 2013, I bid farewell to Fort Riley and reported to Fort Carson shortly after. I deployed for the last time to Kuwait. Upon returning from Kuwait, I fulfilled my remaining service obligation and on July 26, 2016 I drove off of Fort Carson for the last time.
After nine years of military service, I gave it all up. It was time for me to hang up the uniform and put the boots away. I decided to pursue my education at UCCS and began taking classes in January of 2017.
This isn't the end of the story, though. As a veteran, my service might have officially stopped, but I continued to serve beyond the uniform.
Q: What have you been up to since transitioning into civilian life?
I am currently pursuing a bachelor's degree in information systems here at UCCS. I applied to and was accepted to work at the Fort Carson Education Center, where I continue to assist hundreds of soldiers, veterans and their families pursue their higher education needs.
I also worked as a peer advisor within the UCCS Office of Veteran and Military Affairs. My role as a peer advisor was to assist military-affiliated students start their time at UCCS on the right foot and offer any assistance, no matter the issue.
I worked at the Family Development Center performing janitorial duties to keep the facility clean and safe for the young children who go there to learn. I also have had the honor of being a member of the National Society of Leadership and Success, and a member of the Mountain Lion Leadership Council.
Q: How do you keep your connection to the military community strong?
Two years after I separated from the military, I felt myself missing the Army! During the summer and fall of 2018, I decided to enlist once again in the Army Reserves. I have been serving in the Army Reserve for the past year. I continue to pursue my bachelor's degree on top of my two jobs, and the organizations I am a member of at UCCS.
Q: What has your transition into civilian life been like?
The transition from soldier to student was not easy, and it took several months to re-learn how to be a civilian. I am proud to say that while I have mostly accomplished that task, some things just don't ever go away. For me it was and continues to be my love of helping soldiers, veterans and their families.
I want to close with this final thought from former General of the Army Douglas MacArthur: "Duty, Honor, Country. Those three hallowed words reverently dictate what you ought to be, what you can be, and what you will be."
Read more: