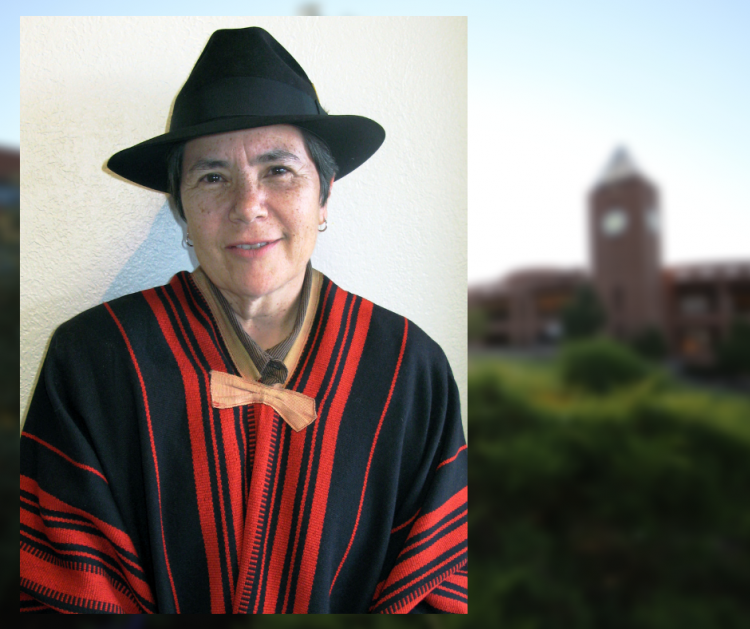 A celebration of life for Janice Gould, 70, associate professor of women's and ethnic studies, will be held at 1 p.m., Sept. 29 at the Upper Lodge on the UCCS campus. She died June 28, 2019, after a battle with pancreatic cancer.
Gould was an award-winning poet and scholar, recognized by the National Endowment for the Arts and the Astraea Foundation. She was named the Pikes Peak Poet Laureate for 2014-16 and received a Spirit of the Springs award in 2014.
Her writing is included in numerous anthologies and journals. Published books of her poetry include "Earthquake Weather," "Doubters and Dreamers," "The Force of Gratitude," and "Seed." She co-edited "Speak to Me Words: Essays on American Indian Poetry," and was also editor of the forthcoming "A Generous Spirit: Selected Works by Beth Brant." Gould served a three-year term as the Hallie Ford Chair in Creative Writing at Willamette University, and taught at multiple colleges and universities during her career.
Gould was also a musician, birdwatcher, hiker, photographer, and folk dancer. She was actively involved in Aikido Koshin Shuri, a form of martial art known as "The Art of Peace." Gould achieved her 2nd don (2nd degree black belt) while training under Sensei Ryan Goettsche in Colorado Springs; she worked with him to establish a children's Aikido class, a women's class, and also helped teach adult classes.
The Janice M. Gould Native American and Indigenous scholarship fund has been established to honor Dr. Gould on this campus by the office of Equity, Diversity, and Inclusion, with awards to be disbursed in the Spring semester.
She is survived by her partner Marie-Elise "Mimi" Wheatwind, two sisters, two nephews and a granddaughter.