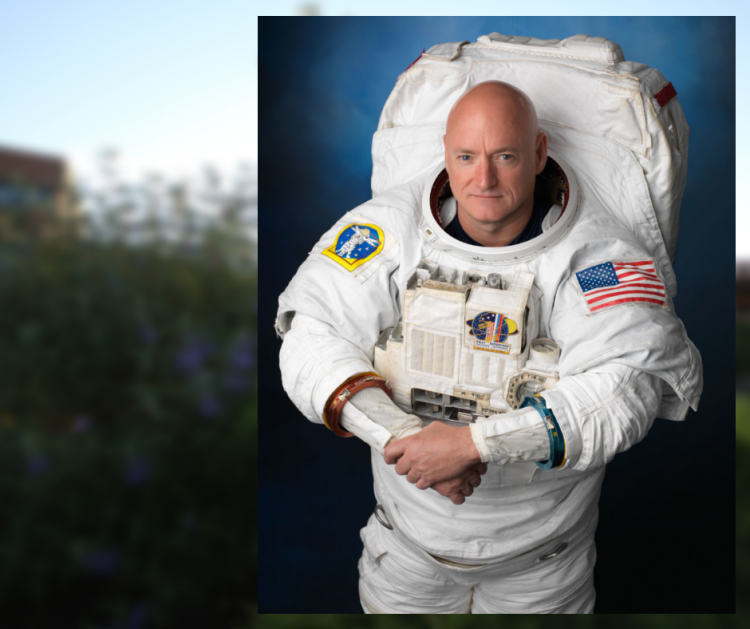 For nearly a year, astronaut Scott Kelly floated in microgravity aboard the International Space Station 250 miles deep into space. Now that he's returned to Earth, UCCS is proud to announce that Kelly will speak to campus on Tuesday, September 24, 2019 at the Gallogly Events Center. 
Kelly is one of a select group of Americans to travel to space and, with three prior missions under his belt, he has logged a total of 520 days in orbit. His recent stint on the International Space Station afforded NASA the unprecedented opportunity to study the effects of outer space on the human body. Ten science teams in NASA's Twins Study examined Kelly and his identical twin brother – astronaut Mark Kelly – before, during and after Scott's 340 days in space. 
Kelly will speak on campus thanks to the Department of Student Life, in partnership with the Daniels Ethics Fund, the College of Engineering and the Office of Veteran and Military Affairs. He will share stories from space and personal reflections on leadership, teamwork and testing limits. 
Early bird advanced ticket sales begin on Monday, August 12, 2019 at the University Center information desk and online. Tickets will be $2 for all UCCS Students, Faculty/Staff and military. Tickets for community members will be $5 and can be purchased online as well as at the University Center Information Desk. 
If you have any questions, please contact Stephen Cucchiara, Director of Student Activities and Community Service at [email protected] or 719-255-3540.