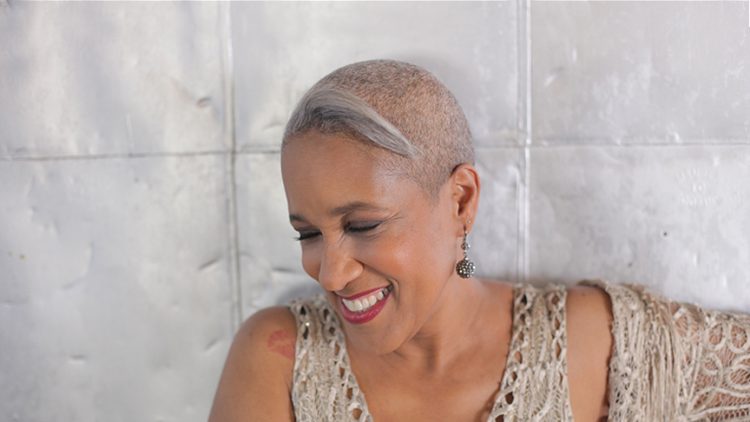 René Marie's voice has that rare balance of duskiness and vibrance, expressiveness and technical precision, timelessness and immediacy. It's a voice that rises out of experience, passion, and no small amount of soul. She will perform selections from her first album of all-original music, "The Sound of Red," in the Chapman Foundations Recital Hall on April 4. It's one of the last jazz concerts in the 2018-19 Artist Series season, with tickets available through the UCCS Presents Box Office.
And while it's no surprise that this Grammy-nominated singer is at the top of the jazz game, hearing that her career started at the age of 42 might make you do a bit of a double take. "I swear it's not lost on me … any of that experience," she said in an interview with Vail Daily. "I used to think it was a liability that I didn't start earlier. But the longer I continue to sing, I think of it as an asset."
In a span of two decades, many recordings and countless stage performances, vocalist René Marie has cemented her reputation as not only a singer but also a composer, arranger, theatrical performer and teacher. Guided and tempered by powerful life lessons and rooted in jazz traditions laid down by Ella Fitzgerald, Dinah Washington and other leading ladies of past generations, she borrows various elements of folk, R&B and even classical and country to create a captivating hybrid style. Her body of work is musical, but it's more than just music. It's an exploration of the bright and dark corners of the human experience, and an affirmation of the power of the human spirit.
René was born in November 1955 into a family of seven children in Warrenton, Virginia. While neither of her parents were formally trained musicians, radio and records of all kinds – blues, folk, bluegrass and classical – made up the soundtrack to her childhood. Rene had just one year of formal piano training at age nine, then another year of lessons at age 13 after her parents divorced and she moved with her mother to Roanoke, Virginia.
During her teenage years, she sang in a few R&B bands at musical functions in her community. She composed and sang her first piece with a band when she was 15.
But René put her musical aspirations aside to make room for the obligations and responsibilities of adulthood. She married a former bandmate when she was 18, and by the mid-1990s, she was the mother of two and working in a bank. When she was 41, her older son convinced her to start singing again, and she took a few tenuous steps into her local music scene, singing for tips one night a week in a hotel bar. It would be several months before she actually earned any real money as a singer.
Her husband was initially supportive of her reboot to her musical career, but things changed by the end of 1997, when he issued an ultimatum: stop singing or leave their home. Tension over the issue escalated from emotional abuse to domestic violence, and she left the house and the marriage behind.
Over the next 18 months, she made a series of profound course corrections that steered her back toward a full-time career in music. She left the bank job, moved to Richmond, Virginia, divorced her husband of 23 years, produced her first CD, signed onto the MaxJazz label and took the title role in the world premiere production of Ella and Her Fella, Frank at the Barksdale Theatre in Richmond.
Eleven recordings later, René continues to set the jazz vocal standard with new works. The newest installment in her ever-expanding body of work is "Sound of Red." It's an 11-song set that provides insightful glimpses into the many small but profound turning points that are part of an individual life. René's clever songcraft and sensual vocal delivery make those personal moments not only meaningful but enlightening to a broad audience. The album has been nominated for a 2016 Grammy Award for Best Jazz Vocal Album.
"I wanted to make a record that people could go back to again and again to excavate their emotions," says René. "We cover things over every day. We have to in order to move through the day and move through our lives. We can't always afford to be vulnerable to things like pain, loss, confusion, hurt and frustration. I want this record to provide some kind of architecture to provide support in those moments when our emotions are not necessarily happy ones."