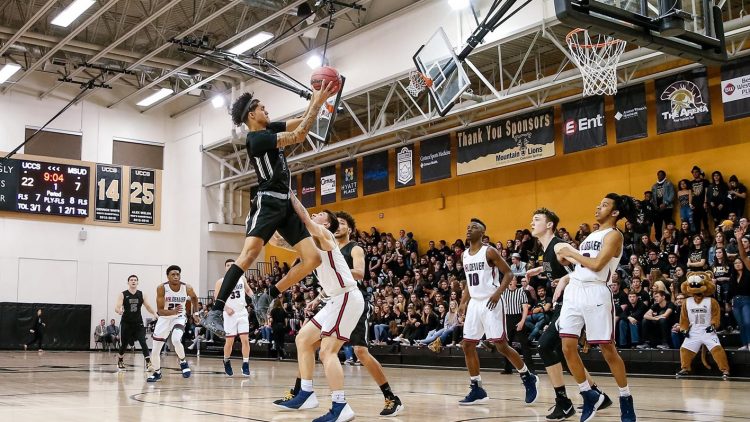 The UCCS men's basketball team will enter the 2019 Rocky Mountain Athletic Conference Tournament as the No. 6 seed and face No. 3 seed Regis University in the quarterfinal round at 6 p.m., March 5, in Denver. UCCS students who present their LionOne card at Regis will receive free admission for the quarterfinals.
The Mountain Lions closed out the regular season in a three-way tie for fifth place in the league standings with Colorado Mesa University and New Mexico Highlands University. After the tiebreaker, the Mavericks received the No. 5 seed and the Cowboys received the No. 7 seed.
UCCS and Regis met once during the regular season, with the Mountain Lions posting an 84-80 win at Gallogly Events Center Dec. 15, 2018.
The Mountain Lions have the third-highest scoring offense in the league with 82.6 points per game and lead the conference with 15.9 assists per game. Padiet Wang is second in the RMAC with 1.8 steals per game.
UCCS is making its sixth straight RMAC Tournament appearance since the 2013-14 season. The Mountain Lions won the 2015 tournament.
The highest remaining seed following Tuesday's quarterfinal games will host the final four teams March 8-9. Colorado School of Mines is the 2019 regular season champion and earned the No. 1 seed. The complete bracket is available at rmacsports.org.
Quarterfinals – Tuesday, March 5
#8 Adams State at #1 Colorado School of Mines
#5 Colorado Mesa at #4 Black Hills State
#6 UCCS at #3 Regis
#7 New Mexico Highlands at #2 Dixie State
Semifinals – Friday, March 8 at highest remaining overall seed
8/1 winner vs. 5/4 winner
6/3 winner vs. 7/2 winner
Championship – Saturday, March 9