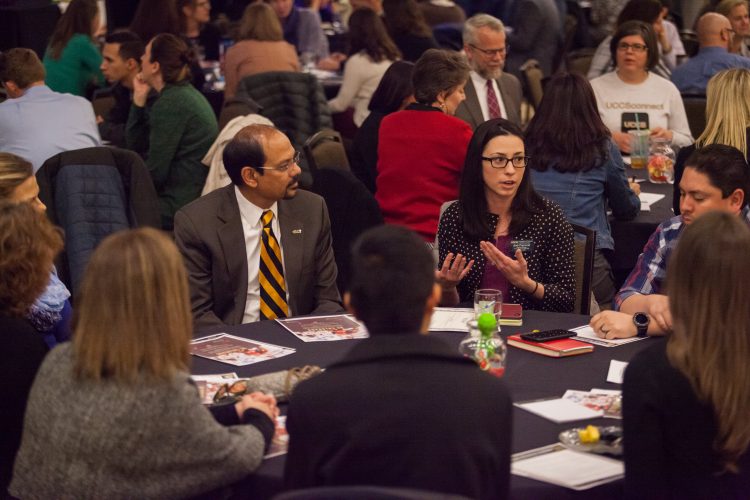 Chancellor Venkat Reddy will hold three town hall opportunities for faculty and staff to learn about the progress on the 2030 Strategic Planning process March 11 in Berger Hall. Sessions will last for 90 minutes and start at 8:30 a.m., 10:30 a.m. and 4 p.m.
Each session will be limited to 190 people, and reservations are requested by confirming at [email protected]. The town hall format will allow for participants to learn about the work done in the last eight months, and to engage in the development of the plan that will guide the university for the next decade.
UCCS is working with JERA Partnerships to assist in the development of the 2030 Strategic Plan. Reports from the campus discovery sessions in the fall are available at uccs.edu/strategicplan.
The current strategic plan was implemented in 2012 and expires June 2020. The new plan will outline the specific goals and objectives with timelines and measurable performance indicators through 2030.