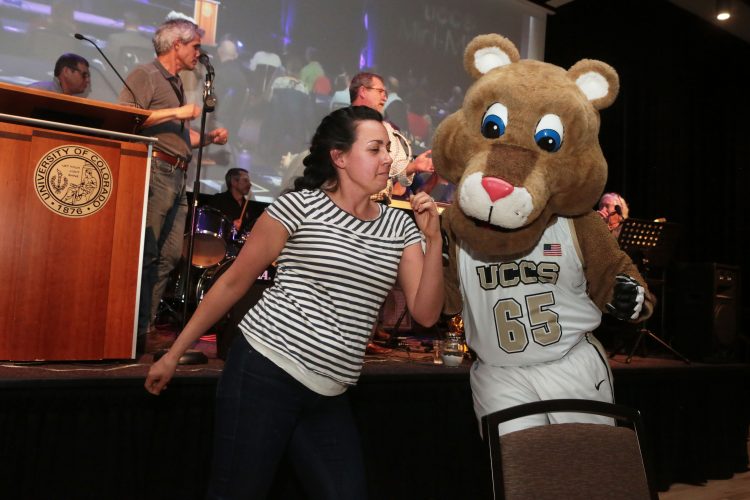 Faculty and staff celebrated the work of the last year, participated in their knowledge of campus trivia and enjoyed the music of the Physics Classic Rock and Roll Orchestra during the 2019 Campus Appreciation Reception Jan. 31.
Chancellor Venkat Reddy highlighted the work of faculty, staff and students from 2018, including a bronze medal by Mirai Nagasu at the Olympic Winter Games, system faculty awards to John Harner and Mary Ann Cutter, and leadership positions in national organizations obtained by staff members. A slideshow with other moments from the year also scrolled during the reception.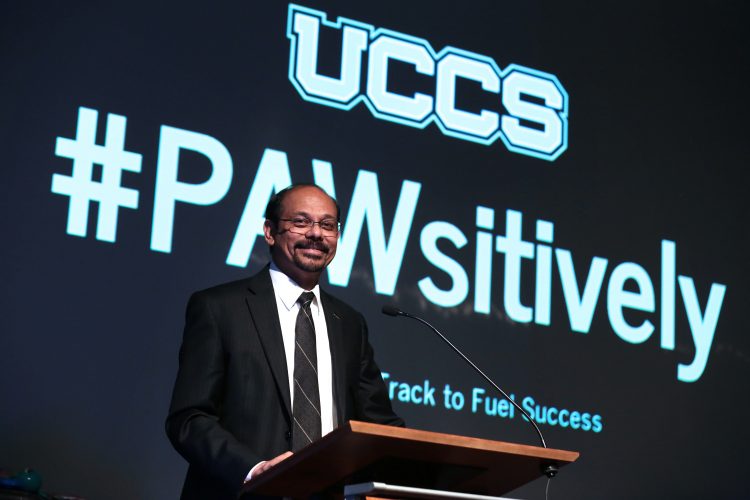 Faculty and staff also participated in a trivia contest about how well they know their colleagues across campus with multiple-choice questions and answers provided by the units throughout campus. A team with members from the development, marketing and communications offices, playing as team #PAWesome, won with 16 correct answers among the following 17 questions: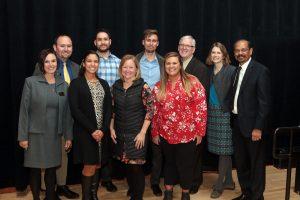 Who won a local signer/songwriter contest in Colorado Springs? Zuleika Johnson, assistant director of development.
Which Beth-El faculty member worked for both the Broncos and the Rockies at the same time? Jackie Berning, professor and chair of health sciences.
Who was the co-captain of the men's cross country team at the University of Wisconsin? Brad Bayer, senior executive director of student life and assessment.
Which College of Business faculty member has climbed all of Colorado's 14ers? Monique French, associate professor of quantitative methods.
Who entered and finished a 120-mile, 6-day trail running contest (TransRockies Run)? Corrie West, director of development.
College of Education senior instructor Beth Cutter used to teach at Rampart High School. Which staff member took her class? Andrea Cordova, chief of staff.
Who has been compared to 007 Daniel Craig? Charlie Sweet, vice chancellor for strategic initiatives.
Which College of Business faculty member is a ballroom dancing coach in their spare time? Jian "James" Ma, associate professor of information systems.
Which staff member didn't realize until commencement that she was a UCCS silver alum? Stephanie Hanenberg, executive director of health and wellness.
Which of the following staff members worked for the Buffalo Bills? Mark Belcher, digital content program director.
Which of the following UCCS employees coached youth basketball in Copenhagen, Denmark? Sentwali Bakari, vice chancellor for student success.
Which faculty member has worked for the College of Business for 48 years? Don Warrick, professor of management and organizational change.
Which of the following set of staff co-workers have been friends since birth? Iryse Naro, executive assistant to the vice chancellor for administration and finance, and Cindy Rhodes, human resources consultant.
Who competed as a student-athlete on the women's softball team at Iowa State University? Amandine Habben, program assistant in Student Life.
Which faculty was a member of the national ski team for Switzerland? Nanna Meyer, associate professor of health sciences.
Who went to the same college at separate times but didn't know one another until working at UCCS? Sentwali Bakari and Brad Bayer.
Which of the following UCCS employees owns a houseboat on Lake Powell? Sheryl Botts, executive assistant to the provost.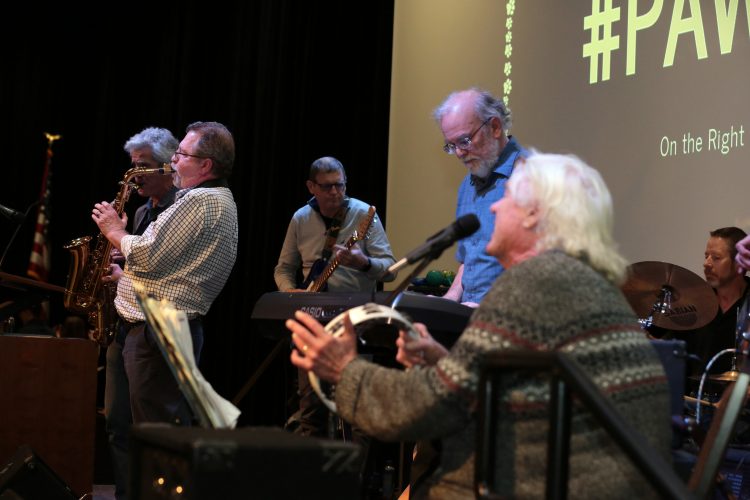 After trivia, live music was provided by the Physics Classic Rock and Roll Orchestra, featuring current and retired faculty members:
Jim Burkhart as vocalist and on bass guitar. Retired professor and chair of physics and energy science.
Tom Christensen on bass guitar. Provost and professor of physics and energy science.
Bob Camley on keyboard. Director of the BioFrontiers Institute and distinguished professor of physics and energy science
Zbigniew Celinski on guitar. Distinguished professor of physics and energy science.
Chip Benight on drums. Director of the Trauma, Health and Hazards Center, and professor of psychology.
Gene Abrams on saxophone. Chair and professor of mathematics.
Sam Milazzo on saxophone. Senior instructor of physics and energy science.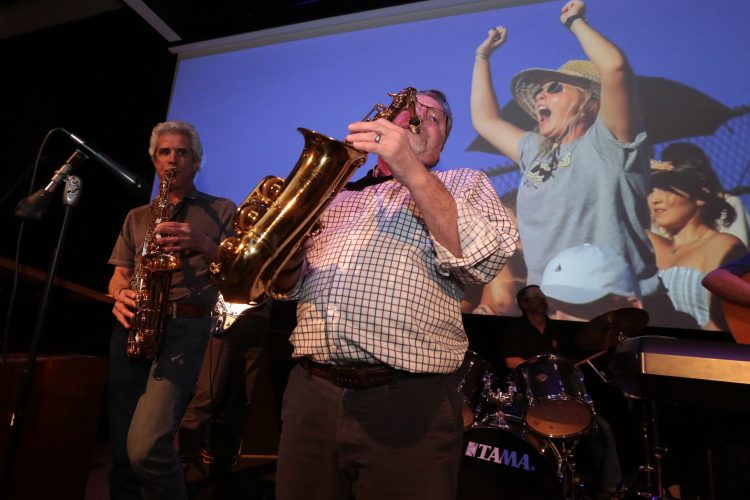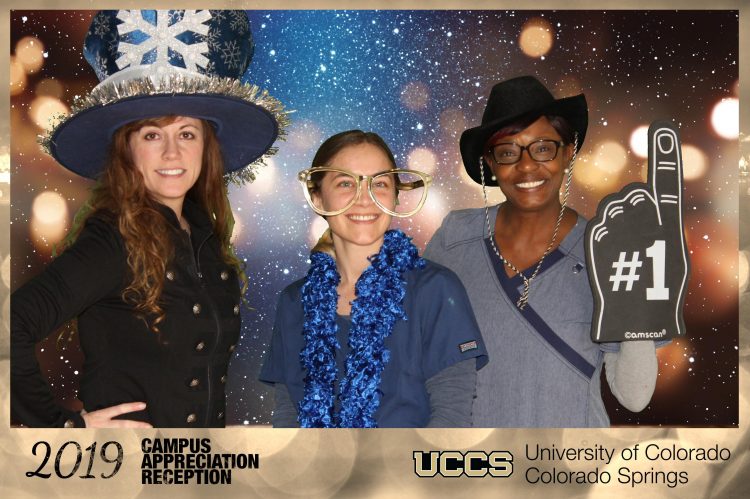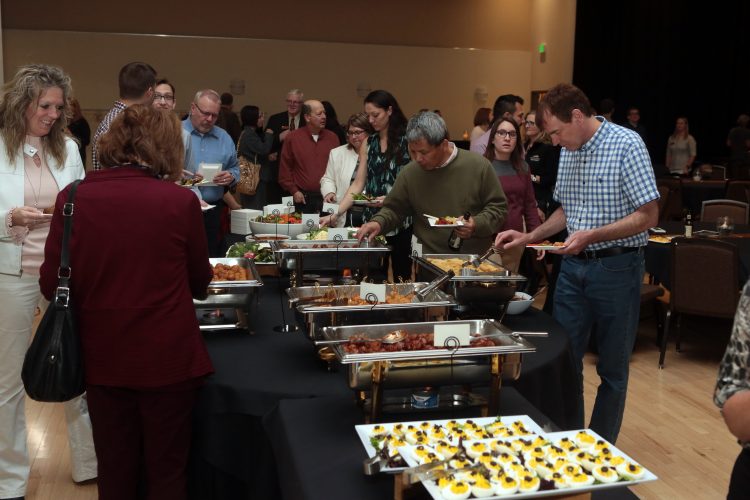 Browse all of the photos from the Campus Appreciation Reception: