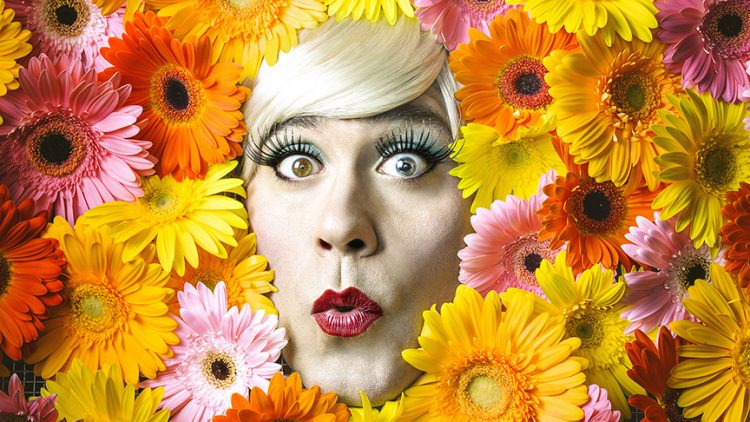 Dito van Reigersberg, better known by his stage name Martha Graham Cracker, will discuss how cabaret, pantomime and other musical performances became a part of the American holiday season during a Prologue lecture series event at 2:30 p.m. Dec. 2 in the Dusty Loo Bon Vivant Theater. Kevin Landis, associate professor and program director of Theatre and Dance, will guide the discussion.
Van Reigersberg stars in the Martha Graham Cracker Cabaret, which will make its Colorado debut the night before in the Shockley-Zalabak Theater. He has been a staple of the Philadelphia drag, theater and live music scenes with multiple sold-out shows in the United States and Europe. Van Reigersberg's discussion will put his style of performance in perspective and relate it to the larger conversation about the styles of performance that are associated with the holidays.
"Dito is an amazing cabaret and drag star, and an engaging and dynamic speaker," Landis said. "He'll be working with our theatre and music students during his visit to Colorado Springs, but our conversation will be a lot of fun for everyone to get to know him and his work."
Prologue is free, but registration is requested.
For the Dec. 1 main performance, the Cabaret will feature intimate seating on the main stage and rearrangements and mashups of songs by Prince, Madonna, Stephen Sondheim, the Beatles and Black Sabbath. A limited number of tickets are still available at the UCCS Presents Box Office.
Prologue is sponsored by the Chancellor's Office, Theatreworks, the Department of Visual and Performing Arts, and the College of Letters, Arts and Sciences. The series consists of theatre talks, performances and hands-on workshops with national theater leaders throughout the academic year.