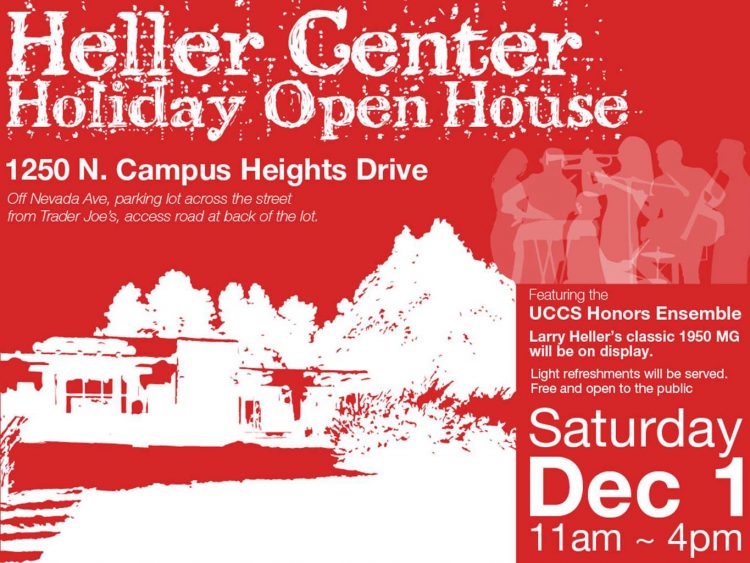 Enjoy the music of the UCCS Honors Ensemble and presentations from the donor of Larry Heller's 1950 MG TD and the history of car racing in Colorado Springs during the Heller Center Holiday Open House from 11 a.m. to 4 p.m. Dec. 1.
Bill Ruskin, the donor of the nearly 70-year racing car, and Don Sanborn, president of the Pikes Peak Hill Climb Historical Association, will present at 1 p.m. Ruskin, the former director of the Colorado Springs Parks and Recreation Department, will share stories of his friendship with Dorothy Heller, how he came to purchase the MG in 1985, and why he decided to donate it back to the Heller Center. While the card didn't race in the Pikes Peak International Hill Climb, Sanborn will provide insight on car racing in Colorado Springs when Larry Heller raced the car and go into detail on the PPIHC specifically.
The event is free and open to the public, and light refreshments will be served.