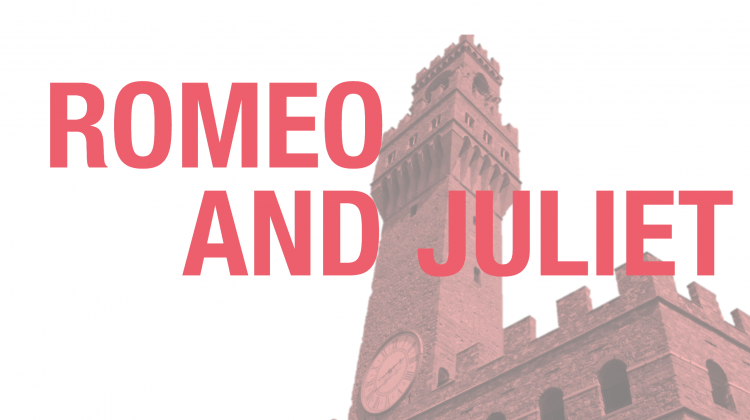 UCCS senior visual and performing arts student Dan Boyd's modern remake on Shakespeare's classic love story "Romeo and Juliet" will close its two-week run Oct. 5-7 at the Ent Center for the Arts. Each of the remaining three performances will begin at 8 p.m. in the Osborne Studio Theater.
Boyd is directing his first play after being involved in theatre for 18 years. For the UCCS Theatre Company, he previously served as stage manger for "Blackademics" and in the cast as Lord Arthur Goring in "An Ideal Husband" and Herr Schultz in "Cabaret."
Boyd says that those familiar with the play will notice that Mercutio and Benvolio, normally played by males, will be played by females. The play is set in the modern time, but will continue to use the Shakespearian language and use swords as weapons. "I like to call it modern with a touch of the past."
Tickets are available at tickets.uccspresents.org, by phone at (719) 255-3232 or in person at the Ent Center Box Office. Prices are $6 for general admission and free for UCCS students.
Cast of "Romeo and Juliet"
Romeo: J.D. Morgan
Juliet: Breawna Kraske
Nurse: Anna Lincoln
Friar Laurence/Prince: Zach Engelman
Lord Capulet: Hunter Buck
Lady Capulet: Katie Swajanen
Lord Montague/Friar John: David DeBates
Lady Montague/Rosaline: Caitlin Talerico
Mercutio: Olivia Langley
Benvolio: Arantxa Chavez
Tybalt/Paris: David Guzman
Gregory/Servant/Apothecary: Gene Bennett