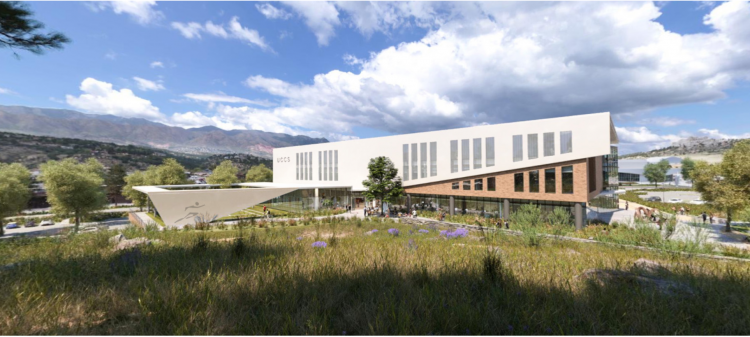 Groundbreaking for the William J. Hybl Sports Medicine and Performance Center will happen this fall in line with the City for Champions timeline.
The 104,000-square foot center is the first of its kind to integrate undergraduate and graduate education with clinical practice and research in a sports medicine and performance environment.
Programs within the $61.4 million center are designed to accommodate those from all walks of life – professional to recreational athletes, youth and club sport participants, first-responders, military personnel, wounded warriors and more.
Penrose St. Francis Centura Health is the health care partner for the center and will operate an interdisciplinary sports medicine clinic including: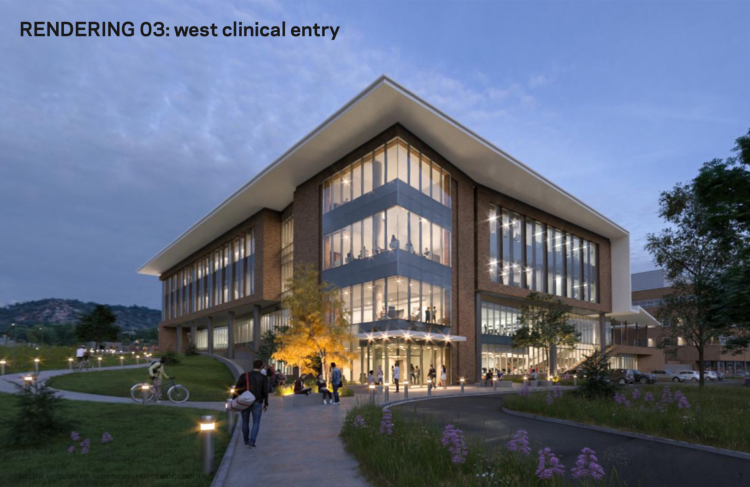 Orthopedic sports medicine
Primary care sports medicine
Athletic training
Laboratory services
Imaging
Orthotics and prosthetics
Sub-specialty assessments
Performance testing
Assessment and training
Environmental stress training
Medically-based fitness
Athletes with disabilities
NGB sport performance services
Body composition and bone health services
Athletes with disabilities
Psychosocial aspects of health, performance and recovery
"Centura Health will collaborate with UCCS on a research bench to healthcare bedside approach," Bill Lueck, co-executive director, Hybl Center said. "Focusing on exercise as medicine will allow multidisciplinary teams to translate protocols developed with high-performance athletes into exercise prescriptions for patients with chronic diseases like diabetes and even cancer."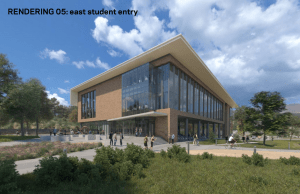 Academics within the center include:
BS in Exercise Science
MS Athletic Training (MSAT)
MS Strength and Conditioning
MSc in Biology: Exercise Science track
MSc in Health Sciences: Sports Nutrition track
Planning is underway for future degrees in physical therapy, human physiology and human nutrition.
"I'm looking forward to watching the interaction between clinicians, researchers, teachers, and students," Lueck said. "We are designing this space to mash-up two traditional functions, it's going to be absolutely thrilling to see what happens."
More than 400 patients and clients and 1,400 students are projected to visit the center per day. The new exercise science degree program is expected to grow to 1,000 students and the human anatomy and physiology program will expand to 500 by 2021.
Hybl Center will house three centers of distinction:
Tactical and Occupational Performance
This center will provide a range of programs targeted at military, police, fire, rescue and other first responders, along with other civilian occupations with similar physical demands. Individual services include assessment, injury prevention, training, recovery and prevention.
Athletes and Individuals with Disabilities
This center will support testing and performance services that are adapted to the special needs of athletes including elite wounded warriors and para-athletes, and other athletes and individuals with physical challenges who endeavor to participate in sports competition or maintain a healthy lifestyle.
Health and Performance in Extreme Environments
This center will address the demands of elite athletes, military, and recreationalists face in environmental extremes (heat/cold, hi/low humidity, hi/low oxygen). Areas of expertise include altitude training and performance, high-altitude illness and thermoregulation in environmental extremes.
"This will be a unique facility with programs that are national, and even international, in scope," Steve Johnson, co-executive director, Hybl Center said. "Our goal is to help put Colorado Springs on the map as the City for Champions."

The facility is designed to achieve LEED Gold certification and will focus on wellness (energy, interior comfort and water usage).
The 44,000-square foot clinical space will include:
Motion analysis area
Tactical and occupational scenario training area
Force analysis area
Outdoor training area
Resistance training area
High-ceiling, indoor open floor area
Physical therapy and athletic training area
Imaging (MRI, X-ray, DEXA)
Neurocognitive and subspecialty care
Orthopedic & primary care
Cardio training area
Group-training and multi-purpose training rooms (spinning, Tae-bo, Tai Chi, Yoga, Pilates, meditation, martial arts, etc.)
Altitude/environmental room
Metabolic testing room
Body composition and bone health lab
Recovery clinic
Telehealth room
More than 42,000-square feet will be devoted to teaching and research activities, including lecture halls, labs, classrooms, conference rooms and offices.
A learning café/bistro will be located at the center of the facility with collaborative areas and high-quality grab and go food services with a recovery bar.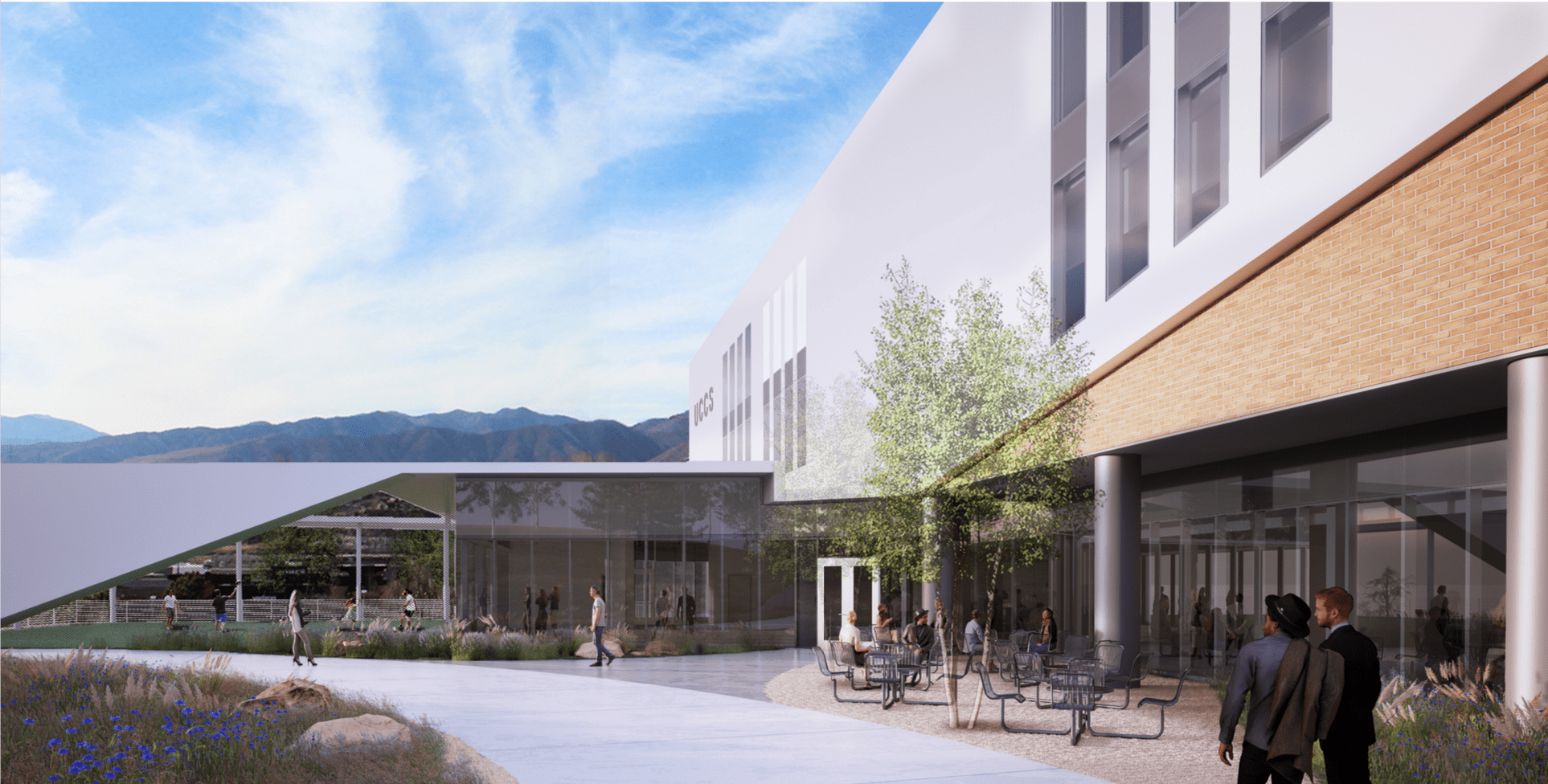 "The way space in the Hybl Center has been specifically designed to bring people together is truly exceptional," Johnson said. "As a result, clinicians, faculty and students with very different perspectives will be able to collaborate on new projects and research like never before."
Hybl Center is expected to open in April 2020. New faculty will be hired prior to the grand opening.
The center will provide top physical therapists, clinicians and researchers from across the nation to mentor students and help community members achieve and maintain active, healthy lifestyles.
"We're putting excellent people in a position where they can work with other excellent people to do extraordinary work," Lueck said.
The project is receiving $16.8 million from the City for Champions project approved by the Colorado Economic Development Commission in 2013. J.E. Dunn is the general contractor and HOK/RTA are the architects.