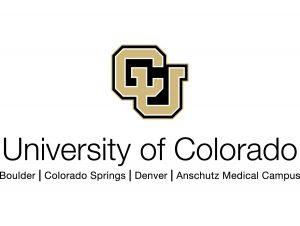 The University of Colorado Board of Regents on Friday affirmed the university's longstanding commitment to free speech and clarified the difference between academic freedom and freedom of expression in a vote to revise its Laws and Policies.
The board approved additions and refinements to its Laws and Policies that enact broad protections for both freedom of expression and academic freedom, while clarifying the responsibilities of members of the university community when events occur on the campus, when discussions occur in classroom and in the pursuit of knowledge and research.
The move came after more than a year of work that was part of a comprehensive review of Regent Laws and Policies. Faculty, staff and student groups collaborated with the Board of Regents during the process, offered improvements that were incorporated into the final documents and endorsed the result.
The vote was unanimous.
"The university needs to be a place where we debate ideas with respect and rigor, and this makes clear where the university stands," said Regent Steve Ludwig. "We're in a better place."
The revisions recognize for the first time that faculty and students have academic freedom and also balances their respective rights and responsibilities. The Board of Regents has long recognized a broad definition of academic freedom that encompasses faculty member's ability to teach truth as the faculty member sees it within disciplinary standards. New provisions recognize that, while faculty members have the ability to direct the course of classroom discussions, students have the ability to raise questions and take reasoned exception to the views and data presented by others.
While the university has always been subject to the First Amendment, the revisions also spell out how speakers and events occur on campus. The policies address freedom of expression separately from academic freedom because of the need to distinguish what happens in the classroom (academic freedom) and what happens in people's private lives and on forums around campus (freedom of expression). While encouraging expression across the campuses on all matters of social and political significance, the policy also works to ensure a safe educational environment.
"The university exists for no greater purpose than to have students challenge their beliefs. What's taught in the university today is reflected in our society tomorrow," said Regent Heidi Ganahl. "Everyone in this community – students, faculty, staff – are doing things and not just talking about them."
Originally appeared at https://www.cu.edu/news/cu-affirms-commitment-free-speech-and-academic-freedom.