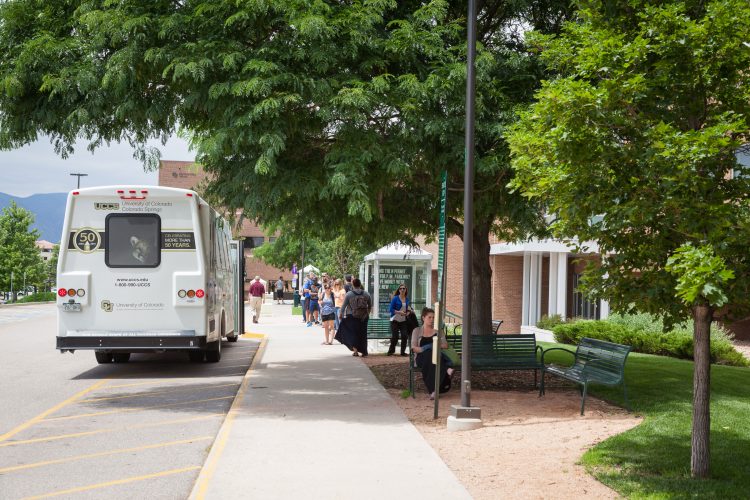 Three shuttles are now equipped with Wi-Fi as part of an ongoing effort to increase coverage across campus. Students, faculty and staff will now be able to use the same campus Wi-Fi rather than personal data while riding shuttles six, 11 and 12.
The shuttle initiative is a collaboration between the Office of Information Technology and Parking & Transportation Services. Over the summer, they ensured the access points could be powered and anchored down, along with training shuttle drivers on the basics of powering the points when a shuttle is in service.
An online survey is live for students, faculty and staff members to provide feedback that could eventually lead to expansion of the Wi-Fi to other shuttles.
"Each response is reviewed by our team and feedback is taken seriously," Donovan Thorpe, wireless network manager, Office of Information Technology, said.
So far, student feedback has been mostly positive in the surveys, with only a few reports of unsatisfactory service levels during the ride.
"Many factors can influence the overall quality of a shuttle rider's Wi-Fi experience, including the number of people on the bus, amount of Wi-Fi traffic all riders are generating at one time and the signal quality of the cellular modem uplink for the access point on the shuttle," Thorpe said.
Riders can expect basic web browsing (checking emails, news headlines, etc.) but should not expect to be able to successfully stream large, high-definition videos or anything requiring high data throughput.
"We hope the continued feedback is based around the realistic limitations and expectations of the Wi-Fi service being tested," Thorpe said.
In the future, Office of Information Technology hopes to expand the Wi-Fi to the pedestrian spine.