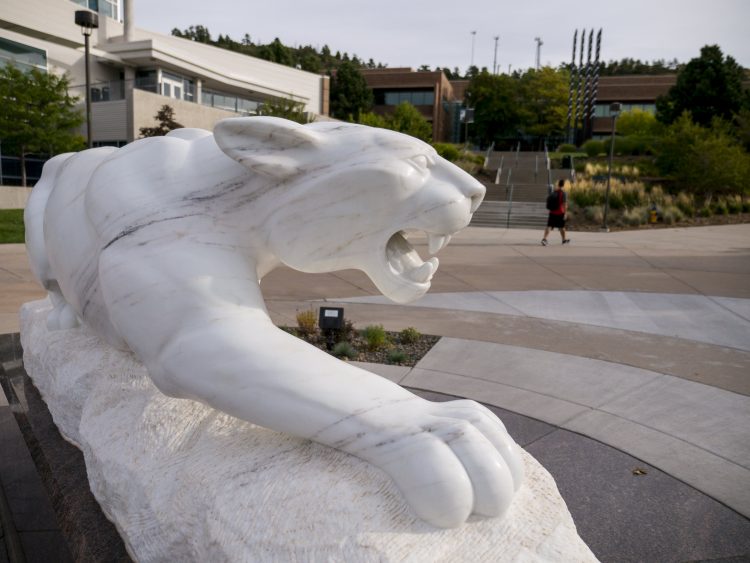 Eight UCCS athletic teams earned recognition for the collective academic achievements of their student-athletes in a series of awards announced in summer 2018.
Women's basketball and men's golf earned top 10 national recognition from their respective coaches associations. Women's basketball ranked ninth in Division II with a team grade point average of 3.682 during the 2017-18 academic year in data collected by the Women's Basketball Coaches Association in its Academic Top 25 Honor Roll. Men's golf was one of nine Division II teams to earn President's Special Recognition with a team GPA of 3.5 or better from the Golf Coaches Association of America in its annual 18Birdies Team Academic Awards.
Both men's and women's track and field teams earned the All-Academic Team Award from the U.S. Track & Field and Cross Country Coaches Association. UCCS was one of 80 teams in Division II with both teams to earn the award, which went to teams with a cumulative 3.0 GPA.
The volleyball team earned the American Volleyball Coaches Association Team Academic Award for the fourth straight year. The AVCA honors those team with a 3.30 GPA or greater from last year. Men's basketball earned the National Association of Basketball Coaches Team Academic Excellence Award for the second straight season with a team GPA greater than 3.0.
Baseball and women's lacrosse both finished their second season at UCCS in 2018 and earned their first academic team awards. The Mountain Lion baseball team was one of 36 Division II teams to earn the American Baseball Coaches Association Team Academic Excellence Award with a GPA greater than 3.0. The Intercollegiate Women's Lacrosse Coaches Association awarded the Zag Sports Academic Honor Squad to the UCCS women's lacrosse program as one of 63 teams with a 3.0 or better GPA.
The academic awards come during the most successful season in competition for the UCCS athletic department. The Mountain Lions finished third in the RMAC All-Sports Competition with conference championships in women's soccer, women's golf and women's indoor track and field. UCCS finished No. 36 in the Learfield Sports Directors Cup standings with national appearances in women's soccer, men's and women's cross country, men's and women's indoor and outdoor track and field, and men's and women's golf.