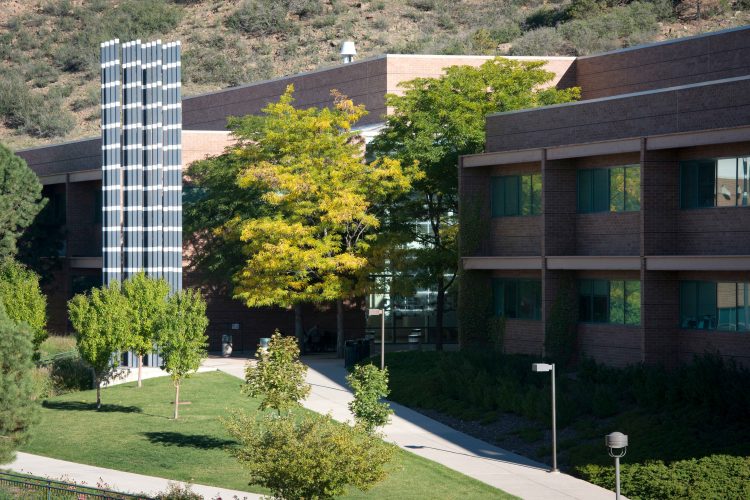 UCCS students will be able to use a new optional feature within their university portal to indicate the pronoun with which they identify. UCCS joins the other CU campuses in providing the option for all students starting in the fall 2018 semester.
"It is important that we create an environment that is open for all of our students, and this is a small change within our systems that will make a meaningful difference for those students who opt-in for this feature," said Andrea O'Reilly Herrera, associate vice chancellor, Inclusion and Academic Affairs. "In working to fulfill one our of core values of inclusive diversity, this new option allows faculty and staff to continue making steps to provide an open, safe and supportive campus environment for everyone."
Students will be able to select from five options in their myUCCS portal. The change follows the implementation of preferred names for students in 2017.
The UCCS Office of the Registrar and the UCCS LGBT+ Resource Center worked with University Information Systems and the other CU campuses to create the new option. UCCS joins several universities and colleges across the nation who are offering these features for students.
"Students learn best when they feel like they are welcome on campus, and we'll now be able to work with students in a more respectful and inclusive manner," said Jesse Perez, program director, LGBT+ Resource Center. "It's important that faculty and staff use this additional information and include their preferred pronouns in class and in meetings."
Additional information on how students can update their information can be found on the Registrar's website at https://www.uccs.edu/registrar/student-resources/name-change-guidelines. The LGBT+ Resource Center also offers resources on how to use appropriate pronouns at https://www.uccs.edu/lgbtresourcecenter/pronouns-101. For additional questions, faculty and staff can contact Herrera, and students can contact Perez.